Employees compensation act 1923

Sivakumar
(Querist) 03 February 2015 This query is : Resolved

Dear Esteemed Members,

My brother was a post graduate doctor working in a hospital in Bangalore. He was part of the research team and as part of his research work, he was sent to Chattisgarh by the hospital along with few other doctors. They went there to do a research on tribal people.
During their work, they had to visit few tribal areas to conduct the research work and my brother while on one such visit into a remote tribal village in chattisgarh had an accident where he slipped into a gourge.
He was severely injured and succumbed to the injuries as there was a delay of 4 hours by which time they admitted him into the hospital.


My brother is not married and we were two sons to my parents. I being the elder brother, now will have to support my father and mother on my own, where previously, my brother and I used to jointly take care of them.

The hospital did have a Provident fund scheme. The PF claims have been lodged by my family to the PF department.

However, they have not covered themselves under the gratuity act, though statutorily required to do so.

Also, they have not taken any insurance for their employees.

As a result, the hospital does not want to pay any gratuity leave alone the compensation to my family.

My questions to you esteemed members
1. Is the employer liable to compensate my family for the death of my brother during official duty?

2. can the hospital escape the gratuity liability for its employees? My brother has been working in the hospital for over 7 years now since he finished his MD.

3. Is there a maximum compensation limit? I understand that there is a ceiling under the Employees Compensation Act 1923. If we do no opt for that but file a claim under the common law, is there a maximum limit of compensation that needs to be paid?

I am looking for some legal help with this regard, preferably people specialising in labour laws.

Thanks and Regards
Siva

ajay sethi
(Expert) 04 February 2015

employer is liable to compensate family of employee . claim has to be lodge with commissioner under workmen compensation act .

you can in alternative file suit for damages contact a local lawyer .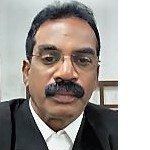 T. Kalaiselvan, Advocate
(Expert) 04 February 2015

Your mother can initiate action to claim compensation, gratuity and family pension too if it was a government hospital or if there are pension options with the private hospital. You may consult a service law practitioner and proceed on his further advise.

Kumar Doab
(Expert) 05 February 2015

1.Yes
2.No...Sec:9 provides for penalty of Rs.20000/ punishment with jail time to "Whoever" that contravenes the provisions of the Act and avoids to oay Gratuity.
Even if the emoloyee has not made any application employer has to pay in time or be liable to pay interest @19%pa...

Legal Heir (Mother being ClassI) can submit claim. If family represented to employer mention dates in Form submitted for claim and let the employer no opportunity to claim delay...

Check if the state govt has issued notification for Compulsory Insurance of Gratuity and claim violation by emoloyer.....on this count too...

3. The employee was not granted sufficient means and modes and this can help to stake bigger claim....


Approach an able local lawyer/law firm.
---
You need to be the querist or approved LAWyersclub expert to take part in this query .