498a nri case - wife died with cancer

RANGAM SREEDHAR
(Querist) 28 November 2021 This query is : Open

My wife filed a 498A case against me and my family 10 days before her death due to cancer. I spent almost 40 Lakhs on her treatment. When she was in the last stage their family members guided wrongly that after her death my daughter will be on-road and the case was filed.
Now the problem is I am NRI and my parents live 500 km away from the court and not possible to attend every hearing. Witnesses not even attending court as they will not have any evidence proof to say as I spent 40 lakhs and got all reports and bills.

Trail completed and summons to witness is pending, police are not helping out.

Please advise me how to get out of this case and any way to avoid hearings were ready to attend when required.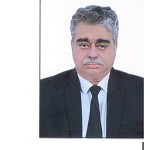 Sudhir Kumar, Advocate

(Expert) 28 November 2021

how old is the case

who are accused.

why your in-laws felt that daughter will be on road.

P. Venu
(Expert) 29 November 2021

"Trail completed and summons to witness is pending, police are not helping out"? How? This is an impossible situation. It appears that facts are misconceived. Which court the case is pending? What is the case No.?

Read more at: https://www.lawyersclubindia.com/experts/498a-nri-case-wife-died-with-cancer-738291.asp
---