Wrong and unevidenced complaint on me

vigneshwar
(Querist) 05 November 2011 This query is : Resolved

we are living in a rented house for the past three years and suddenly another person comes to the house and claiming himself as the owner of the house,we don't know about the dispute and the terms and agreement about our house owner and the new claimed person .Now the so call claimed house owner sent a letter to my organisation and asking to take actions on me.But the complaint they waived against me was totally incorrect and nothing was true in that complaint and they don't have any proof for the information provided by them in the complaint.so I want to know "is there any legal procedure that I can file a case on them for giving a wrong complaint on me and misusing my name in the organisation",and further I didn't put any (rent) agreement with my house owner till date.
The other party is threatening me to give the rent agreement and they are warning me that they will "file a case against me on collusion basis with my house owner"but i didn't put any rent agreement.Please guide me to resolve this issue

Kiran Kumar
(Expert) 05 November 2011

if the other party is playing tricks with you then you should also be tricky in your approach.

file a civil suit for permanent injunction so that you are not expelled forcibly from the said house.

approach the local police and level all set of allegations against the erring persons in order to initiate proper legal action against them.

the letter sent by the other person is defamatory in nature, you may take on that count also.

prabhakar singh
(Expert) 06 November 2011


REPEATED QUERY HENCE REPEATED ANSWER.

ALL OF FIRST Ask your land lord to give you receipt of the rent paid so far month by month and also when you pay in future as you do not have any rent agreement of lease,the receipt will serve the proof of tenancy month to month.

THEN
File a suit for injunction restraining the land lord from whom you have taken the premises on rent and/or also against his
rival claiming the house to be their.

AFTER YOU GET THE INJUNCTION LODGE AN FIR
AGAINST RIVAL PERSON DISTURBING YOUR POSSESSION.

ENGAGE A LOCAL LAWYER TO PROCEED.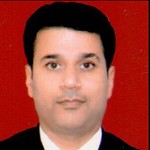 Shailesh Kr. Shah
(Expert) 06 November 2011

you are suggested to take action as advised by both learned experts.

Shonee Kapoor
(Expert) 06 November 2011

I agree with the expert opinion.

Regards,

Shonee Kapoor
harassed.by.498a@gmail.com
prashant pundhir
(Expert) 07 November 2011

Rightly suggested by mr.kiran .Along with the injunction suit,take action against him in civil as well as in criminal court for defamation .

Arun Kumar Bhagat
(Expert) 07 November 2011

I also agree with all.

vigneshwar
(Querist) 07 November 2011

how to proceed with the defamation and what are the actions i need to take on them???
---
You need to be the querist or approved LAWyersclub expert to take part in this query .