written statement filed after 90 days in civil suit C.P.C.

yogesh
(Querist) 11 November 2008 This query is : Resolved

in one case in gujarat the diffedent were served notices they didnt filed their reply also didnt attended through their lawyer,judge passed exparte order against them.on next hearing defendats filed application for by parte the case.with reason that defendant were busy in marriage.
judge passes byparte order without any cost.
then on d.e. stage they didnt attended also not filed their written statements. case on stage of issue of frames after more than 90 days on objection of plaintiff judge passed order against plaintiff and accepted written statment at cost of 250/- only.
there is no provision in c.p.c. for that.
what to do.?


Aniruddha.P.Pawse
(Expert) 11 November 2008

Can file revision or appeal against the order.

smilingadvocate
(Expert) 11 November 2008

Mr. Yogesh,

The law has been settled in thesaid aspect in spite of non filingofthe written statement within 90 days the courts are taking liberal view and receiving the written statements but, as our friend said you can prefer revision

Srinivas.B.S.S.T
(Expert) 12 November 2008

its better to have a contest decree than an exaprte decree.

K.C.Suresh
(Expert) 12 November 2008

File revision

A. A. JOSE
(Expert) 12 November 2008

Dear Yogesh,

While all views expressed hereinabove appear to be tenable, I may only further add that from my own experience in several similar instances where appeals/revisions also filed, the final outcome has always been in favour of the defaulter. I have only to say that the Indian courts appear to be competing one another in dalaying legal process either in the name of showing unwarranted leniency or on the excuse of rendering justice and ultimately the law abiding, vigilent plaintiff has to suffer gross injustice apart from avoidable delays in the legal proceedings. The apex court's verdicts that the the time-frame of 90 days stipulated in the CPC for filing w.s is directory and not mandatory has only emboldened the lower judiciary's approach of showing unnecessary leniency in such cases by awarding a paltry sum towards cost. Therefore, with the present judicial system and legal precedents, I would not advise you to go for further revision/appeal in such cases which would only delay your case apart from incurring additional litigation expenses.

With warm wishes,

A.A.JOSE

Suresh Kr. Mitruka
(Expert) 12 November 2008

When the petition of the defendant has been allowed with cost and the Ld.Court accepted the Written Statement with cost then there is a very little chance to succeed in Revisional Application. So, as per my experience , the matter should be contested to get the contested decree instead of filing any revisional application.

G. ARAVINTHAN
(Expert) 12 November 2008

Court have discretion to receive Written statement after 90 days also.

Revision will do. But a contested decree is far better than an exparte decree

Shyam Ji Srivastava
(Expert) 12 November 2008

learned Aravinthan is right.

G. ARAVINTHAN
(Expert) 13 November 2008

Shyam Sir. You have a standing practice and i was born on the year you entered practice. I am just a junior to you. Call me Aravinthan. That will do

yogesh
(Querist) 18 November 2008

thanks to all
mr.Aniruddha.P.Pawse,smilingadvocate@hotmail.com,
Srinivas.B.S.S.T, K.C.Suresh, A.A.JOSE, Suresh Kr. Mitruka,Aravinthan Ganesan, Shyam Ji Srivastava
and special thanks to MR. A.A. JOSE


yogesh
(Querist) 18 November 2008

ALSO IF ANYBODY CAN GIVE SUPEREME COURTS JUDGEMANT REGARDING W.S. SHOULD NOT BE FILED AFTER 90 DAYS PLS. FORWARD ME.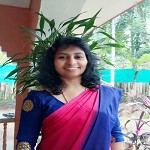 Adv.Shine Thomas
(Expert) 20 November 2008

File an application under order 9 rule 13 CPC to set aside exparte decree.
---
You need to be the querist or approved LAWyersclub expert to take part in this query .