Witness

Guest (Querist) 23 February 2012 This query is : Resolved

Sir,my mother was admitted to the biggest super-speciality hospital in our city by both of my 2 sisters when I was abroad during May 2007 and diagnosed having kidney failure associated with disorientation(state of confusion),emaciation(skeletal appearance because of not taking oral diet for months),agitated depression(depression with violent behaviour),deafness for more than a month.Both my sister are close to each other and always show hatred towards me as my mother wanted all her properties to be given to me after her life time and expressed her intention several times to all our relatives.The hospital records show that my second sister had sought permission to take her out of the hospital for 3 hours and the hospital doctor has sanctioned permission.That day mother was under sedation as she has been administered tranquilizer tablet every 8 hours as per doctor's prescription.Sub-registrar's office indicate that my mother was present in person to register a Willdeed for movables in favour of my first sister and a gift settlement deed for a house property worth crores of rupees in favour of my second sister,nothing was given to me,nowhere my name has been mentioned in both the deeds.After my mother's death through some other source I came to know these events and applied and got certified copies from sub registrar's office and my sisters never revealed these deeds.I filed a suit for 1/3 share in the properties and now my cross-examination is over in the trial fast track court.My lawyer now wants to produce the concerned nephrologist who treated my mother as my side witness and is insisting to convince that nephrologist to oblige and come to the court if summoned and my lawyer says if that nephrologist does not come as witness the case would be lost. That nephrologist is a very busy doctor and is a family friend of my doctor sister(first sister) and her doctor husband and my fear is, will that nephrologist come to court and do justice as per the case sheet which shows that she was just a vegetable and in a very critical state and not in clear stable state of mind (I gave the case sheet to another local specialist and he confirmed that my mother was in a serious condition physically and mentally unstable) or will he be in favour of my doctor sister if influenced by her.In that case can I seek second opinion from some other nephrologist,my lawyer is repeatedly insisting his point.Experts please clear my doubt and guide me.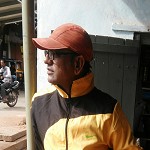 adv. rajeev ( rajoo )
(Expert) 24 February 2012

Doctor evidence is necessary and before that obtain the entire csse sheet from the doctor and produce before the court. If he is not ready to come for the evidence then issue wittness summons to him and confront the cas sheet when he stands in the witness box and cross examine him in detail.

Deepak Nair
(Expert) 24 February 2012

The evidence of the doctor who treated your mother is necessary. Therefore, the court will issue witness summons on your request for giving evidence. If he fails to come, the court will issue warrant against the doctor.
Since he is the witness called on your request, you have to examine him and the other side advocate will cross examine.

It is better to get an expert opinion on the medical reports regarding the condition of your mother at that relevant time. You can produce that expert opinion in the court with court's permission and if felt necessary, the court will summon that expert too.
Rajeev Kumar
(Expert) 24 February 2012

I agree with Nair

Guest (Querist) 25 February 2012

Sir,My advocate is telling me that the super-speciality hospital where my mother was admitted has the habit of sending a standard doctor, appointed to attend all legal cases if summons are sent to the hospital and this is of no use,and adds that somehow he can bring the concerned nephrologist doctor who treated my mother to the court legally.If summoned or warranted that doctor has to come to the court and in that case out of irritation and anger that he has been compelled and his practice time is spoilt, if he gives an evidence that outcome of which may weaken the case.He is asking me to personally request and convince that nephrologist to come to the court if summoned to give evidence,which I did and that doctor is showing an angry face and asked me to get out.In this junture what is the next step.One of my close friend who is a doctor says if a situation arises a second opinion can also be obtained from another specialist and produced in the court, if this nephrologist gives a wrong evidence out of anger or frustation.Experts please advise me.

prabhakar singh
(Expert) 25 February 2012

To manage circumstances you have before you I think an application should be moved in the court stating all the relevant facts about the doctor that you have come to know just now when you visited him to request to give evidence but he refused due to close friend ship with your doctor sister hence he may be summoned.
If he goes hostile in chief then get him cross examined with help of questions prepared by a second doctor and also adduce evidence of a second doctor.I hope you have obtained all treatment records from hospital with all prescription.



In case the doctor gives his statement in chief in your favor but make some fatal admissions during cross,moving my suggested application shall afford you a ground to plead court for a second opinion.



If doctor who treated your mother was friend of your doctor sister, the circumstance now arising could have been met by pleading such facts in advance in the plaint.

Deepak Nair
(Expert) 25 February 2012

The super speciality hospital appoints a standard doctor to handle the medico legal cases.

But, in your case, you can call the same doctor who treated your mother by producing the medical records of the Hospital and the court will definitely issue summons to the said doctor only.

You should ensure that the application to issue summons to witness shall be especially for the Doctor and not generally for Hospital. In such a case, the said doctor is bound to attend the court in person and not through the representative of hte hospital, failing which the court will issue warrant against the said doctor.
---
You need to be the querist or approved LAWyersclub expert to take part in this query .