Wife may file 498a case

Querist : Anonymous (Querist) 16 September 2023 This query is : Resolved

Dear sir,
4 years back I got married. Now we have two children(girls). After one year of my marriage, disputes arose in between us. Since our marriage my wife is under influence of her mother. Now I am suspecting that my wife may file a 498a case against me. can I take any steps even before she filed a report, to protect myself. Please help me.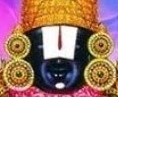 kavksatyanarayana
(Expert) 16 September 2023

You shall consult a local lawyer and file a complaint in the Police Station against your wife that she may file a case against you in the Police Station and a petition in court as guided by your lawyer.

Querist : Anonymous (Querist) 16 September 2023

Thank you very sir for your advise.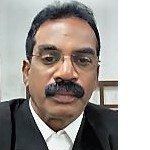 T. Kalaiselvan, Advocate
(Expert) 17 September 2023

No such precautionary measure can be suggested.
In fact your any such precautionary action may provoke her to file false complaint against you which otherwise would not have even thought about it by her.
So you may wait for any development in this regard after which you can plan such steps.

Dr. J C Vashista
(Expert) 18 September 2023

She "may" file case u/s 498A IPC, which is your apprehension and not a reality.

Wait and watch for a complaint, if you are unable to settle issues amicably even after roping in elders / respectable persons of society / relatives / friends, if you are interested to save the marriage institution.

Contact and consult a local prudent lawyer after registration of FIR u/s 498A IPC, which shall be preceded by counselling and / or mediation proceeding.
No such law exist to take precautionary action in India .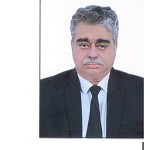 Sudhir Kumar, Advocate

(Expert) 19 September 2023

Met a lawyer.

Querist : Anonymous (Querist) 20 September 2023

Respected,
Sri. T. Kalaiselvan, sri Dr.JC Vashiata and Sri sudheer kumar..
I express my utmost gratitude for the invaluable advice you have provided.
Thank you very much




Dr. J C Vashista
(Expert) 21 September 2023

You are welcome .........
---