When evidene on affidavit is submmited?

Querist : Anonymous (Querist) 22 May 2021 This query is : Resolved

In a consumer complain application, no reference to evidence shall be made.

1. Whether Evidence affidavit is submitted separate from complaint? if yes When?
2. If answer to Q1 is yes, can evidence affidavit be submitted along with complaint or it has to necessarily be done along with complaint not later?
2. Whether complaint statement itself is considered evidence?


Advocate Bhartesh goyal
(Expert) 22 May 2021

( 1 ) Yes
( 2 ) In consumer cases evidence affidavit is submitted after the filing of reply by opposite party.
( 3 ) No, separate affidavit is to be submitted.

Querist : Anonymous (Querist) 22 May 2021

@ Bhartesh Ji. Thank you. perfectly replied

Advocate M.Bhadra
(Expert) 22 May 2021

At the time of trial of a Consumer Complaint, Evidence by way of Affidavit separately describing every point of the case need to be filed with the Consumer Forum (now District/ State/ national Commission) after filing Written Version by the opposite party.

Relevant provision is section 38 (6) of The Consumer Protection Act 2019 ( newly adopted )

(6) Every complaint shall be heard by the District Commission on the basis of affidavit and documentary evidence placed on record: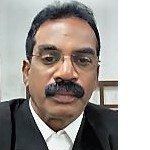 T. Kalaiselvan, Advocate
(Expert) 24 May 2021

The evidence affidavit as the name suggests, should be filed during the trial proceedings only and not at the time of filing the complaint.
The complaint is the basis on which the forum will take the complaint on its file to serve summons to the opposite party.
After the opposite party files his written statement/counter, the court may instruct you to begin trial of the case during which you may have to file the affidavit containing chief examination evidence.

P. Venu
(Expert) 24 May 2021

What are the facts? What is the context?

Querist : Anonymous (Querist) 24 May 2021

Thank you every one. @ P. Venu ji, i stated on another query as well, No matter what the Fact of context, Procedure is procedure and it does not change.

With no disrespect to anyone, i have seen various posts in past few days, there are few of the experts who always questions like whats your locus standi? or what is the purpose? or why? etc.

i most humble say, that this is an awesome platform where individual or professional can seek/share knowledge or have discussions on legal issues. If one is asking for some particular procedure, its nor necessary that there has to be a reason, someone may be seeking answers just for knowledge, other may be seeking personal guidance or some may be clearing doubts or someone might be willing to pursue the matter on its own.

Whatever the reason, when query is asked, if as an expert one feel like that one knows the answer and wish to provide the same. please do. however, do not dishearten the querist by asking question why he/she is seeking guidance or asking about some procedure. i believe this is the very purpose of the platform where one may seek and other may share knowledge and information.

finally , i wish to express special thanks to some experts, who always focus on query and provide answer to the query consistently without asking reasons or locus standi.

P. Venu
(Expert) 04 June 2021

Facts and context does matter. It is very often the case that queries are posted with facile assumptions and presumptions. Any meaningful suggestion entails that material facts lest suggestions could be based on misconceived legal principles/premises.

This platform itself would disclose such innumerable instances. For example the query "Bank Job with pending 498a case"
---