Violence in a cooperative society by a tenant's kin

Sharad
(Querist) 22 January 2022 This query is : Resolved

Hi All,
I stay in a flat in a cooperative housing society with my family where my father is a member of society. There is a tenant in my building. Both the tenant's son and myself play badminton with a common set of people , where there are members children and other tenants children in the cooperative society. I am staying here since last 35 years. This tenant family has come here 2 years back in the society.
Now recently after one game of badminton this tenants son physically did violent behaviour on me over a argument . I did not assault or physically initiate the fight with him. I only protected myself. Further he started and continued threatening me with various things.

Do I have any legal rights in society to punish or warn or take any legal action against (tenants son) this violent son of a tenant guy to teach him a lesson, in a non violent manner, as I am not a member in society.

Best Regards and thanks in advance for your suggestions:

SR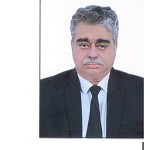 Sudhir Kumar, Advocate
(Expert) 22 January 2022

You are more concerned about he being tenants son or you are concerned about the minor scuffle between you.

This forum does not teach counter violence.

Sharad
(Querist) 22 January 2022

I guess you have not read this completely and making an premature comment. I have clearly asked a non violent remedy. A tenant has certain obligation when he is staying in a society apart from the rights he enjoys. Do not try to misrepresent this forum by giving such responses going forward. Read the threads fully and kindly reply only if you know. This forum for your information, is for a legal suggestion if any one wants to offer it voluntarily.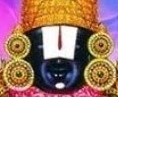 kavksatyanarayana
(Expert) 30 January 2022

If the tenants' child is a major, file FIR against him. But usually, this type of thing will occur sometimes, and settling them in an amicable way is better.

Sharad
(Querist) 31 January 2022

Thank you Kavisatyanarayan for your advice. Yes Tenants child is a a major. I agree with you that this type of thing will occur sometimes. Your suggestion is practical and good.

Best Regards


---