Urban land ceiling. public purpose

Querist : Anonymous (Querist) 01 April 2021 This query is : Resolved

Dear Sirs/Madams,
Our land was under ULC but not acquired. I understand that it's now outside ULC as per repeal in 2007. Do I need to go to high court to get any declaration? All records are in my name.
Also when we applied us 21 exemption for construction of dwellings for weaker section. The orders read " After looking at the situation of the land and papers it is noticed that this land is better suited for public purpose. Does this mean my land is now required for Public Purpose?
Thanks


P. Venu
(Expert) 02 April 2021

Any suggestion upon the terms of the local land ceiling law. Each State has enacted its own law.

Dr J C Vashista
(Expert) 02 April 2021

Local laws apply.
Consult a local lawyer.

Querist : Anonymous (Querist) 05 April 2021

Once Additional Commissioner has stated land required for Public Purpose, is the Government not bound to acquire this land. It's beneficial for me if government acquires the land and pays me compensation.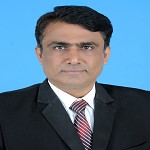 Sankaranarayanan
(Expert) 08 April 2021

As stated by the expert you better to consult a local lawyer and act accordingly
---