Upsc exam

Querist : Anonymous (Querist) 24 June 2021 This query is : Resolved

Respected sir,
I want to ask that in my 10th marksheet my mother's name is written as BANDANA SINHA whereas her original name is BANDNA SINHA . There is only a letter mistake and in all my other documents it is written correctly. Will there be any objection while applying for UPSC ???
And if yes what is the solution?

P. Venu
(Expert) 24 June 2021

Such small discrepancies are of no consequences. Substantial aspects of scrutiny would be your date of birth, qualification and antecedents.. Other information, if at all, sought are only incidental.

Querist : Anonymous (Querist) 24 June 2021

Thank you sir.
In case of any problem what can I do sir??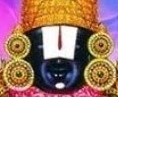 kavksatyanarayana
(Expert) 24 June 2021

It is not a major mistake. For the safe side, you have to obtain a Notarised Affidavit regarding the correct name. The Notary will prepare the affidavit. You have to pay fees.

ashok kumar singh
(Expert) 25 June 2021

agreed with views of earlier experts, therefore no further comments, so far

thanks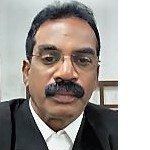 T. Kalaiselvan, Advocate
(Expert) 26 June 2021

Since you are so much worried about this petty error in the name of your mother, you may better follow the procedures for name change.
You can prepare a n affidavit duly notarised and get the same published in the local newspaper, attach the copies of these documents, if necessary, along with your application for UPSC examinations.

Dr J C Vashista
(Expert) 27 June 2021

Concentrate your attention for the examination forgetting minor spelling discrepancy.
Best wishes

Querist : Anonymous (Querist) 27 June 2021

Thank you so much sir...
---