Unequal partition and cheated by father in partition deed.

Querist : Anonymous (Querist) 18 July 2022 This query is : Resolved

My mom died interstate in 2015 leaving behind myself, my sis & dad. There were some inherited & some self acquired properties in both Andhra Pradesh and in Tamil Nadu. In 2016, my dad registered a partition deed in which he partitioned only 1 uncultivated land in AP jointly to me & my sis.other 2 lands in AP to him & also income generating self acquired properties in Chennai. He told he will maintain the properties and that's y he is keeping everything in his name and aft him anyway everything is for us. I was 21 & unmarried my sis was 28 & married. But with trust on our father we signed & registered it. In 2018, I got married & within a week my Dad married another lady without our knowledge & promised us that he would write all the properties to our name after him. That only pension will be given to that lady. Also he wanted to sell a property in AP which was acquired by him in partition but AP govt didn't recognise the registration made in TN. But in Chennai the properties changed to his name in EC. So in Feb 2022, both we & dad signed & sold tht property in AP. Even me & my sis were added as vendors. In April my dad died interstate & now that lady who told only my dad's pension was enough till his lifetime, as soon as the funeral got over, created problems occupied all the properties saying she requires 1/3rd share in all. She is childless But her brother is behind all these troubles caused by her. We even told we will settle amount when she asked a house to reside but she denied that and started asking huge crores of amount or 1/3rd share in everything keeping the partition deed in front. But these were my all my mother's properties. Nothing was earned by my dad Now we hav to challenge partition deed but the limitation is over. How to take this further even though the limitation is over? How to tackle this? Also this lady has applied for writ petition to apply legal heir, is there anyway I could delay it?


Querist : Anonymous (Querist) 18 July 2022

Can that second wife inherit the properties inherited by my dad from my mother, which was inherited by my mother from her parents. After my Dad's demise, doesn't the property go back to the source?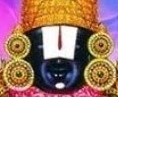 kavksatyanarayana
(Expert) 19 July 2022

Your father's 2nd wife has a share equally with you and your sister in your father's share over the property of your mother.

P. Venu
(Expert) 21 July 2022

In the given facts, the step mother cannot inherit the entire property left intestate by your late father, but only inherits only 1/3rd with you and your sister inheriting the remaining in equal proportions. That includes the property he has inherited (@ 1/3rd share) from your late mother.

Given the complexities, it is better that you and your sister join together and file a suit for partition.
---