Typo error in my tamil name in encumbrance certificate

Querist : Anonymous (Querist) 21 February 2021 This query is : Resolved

Dear Sir/ Madam,
I bought a plot few days ago with no mistake in my name in the sale deed. My name in Tamil is விக்னேஷ் and it is given correctly in sale deed. Whereas when I downloaded the EC, I found that my name is given as விக்னேஸ்.
Will this be an issue in the future ? Could you please let me know how should I correct it. My document writer said me it's not an issue and no need for correction. Since he is a friend of my friend , I don't want to get into arguments.
Is there any other way through which I can correct it ? I got to know from this site that someone got a same kind of issue and sent a mail and the name got changed automatically. But I didn't get the mail details to whom I need to send.
Any solution would be highly appreciated.. thanks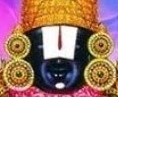 kavksatyanarayana
(Expert) 21 February 2021

The mistake was erroneously done while indexing the sale document by the staff of the Sub Registrar Office and hence it is reflected in the EC. So now you have to put an application before the District Registrar of the District where the registration was done, requesting him to issue orders to the Sub Registrar to rectify the indexes of your name. After the issue of the orders by the District Registrar, the SR must rectify the mistake in his records. Then obtain another EC.

Querist : Anonymous (Querist) 22 February 2021

Hello Sir, thanks for the response. Is this change to be done immediately? Or can I do this change after few months ?
Will this be a big issue ?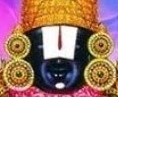 kavksatyanarayana
(Expert) 22 February 2021

It is the best to do now.

Guest (Expert) 22 February 2021

Well Advised by Mr.Kavksatyanarayana -- Ex-Registrar

Querist : Anonymous (Querist) 22 February 2021

Thanks a lot for your comments sir. I will try to contact some docu writer for the same. Not sure how easy it could be.

krishna mohan
(Expert) 24 February 2021

If your Sale Deed is registered in English with right name, EC is only to verify on encumbrance. If the document reference is right, you need not worry. But, transfer the putta in your right name. You can talk to Registrar directly where the document is registered as tamil letter may not contain 'sh'.
---