Transfer the brand register other name

Amarjit
(Querist) 19 November 2020 This query is : Resolved

Dear Member,

I want to know If any one register any brand name in TM ( as individual ). Brand is register now.

He can transfer that brand name to other person. its is possible and after transfer he don't have right to use that brand because he transfer to other person.

If possible what is the process

Regards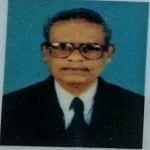 Isaac Gabriel
(Expert) 19 November 2020

Insufficient information to give opinion.

Amarjit
(Querist) 19 November 2020

Sir, My partner register auto brand name his name as individual in class 12. Brand name register now.
Now we not work together so I want that brand. So my partner can transfer that brand name to me. Once he transfer brand to me after that he not able to use that brand without my permission. I will pay him for that
I want once I pay him the fee etc then I am owner of that brand I can only use that brand name no one else.
It is possible??
or he can't transfer the brand name to me.
or after transfer he can also use that brand??


Rajendra K Goyal
(Expert) 19 November 2020

A brand or Trademark owner can transfer his rights with respect to his trademark. The Trade Marks Act, 1999 deals with assignment as well licensing of trademarks.

Discuss in detail with Advocate dealing in the field.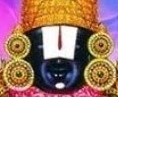 kavksatyanarayana
(Expert) 19 November 2020

The trademark owner can transfer all related rights to another person. But the TM owner shall not retain any rights over the logo, brand or anything associated with it.

Adv Shailendra Deshpande
(Expert) 20 November 2020

both of you need to sign deed of assignment for logo, brand name, as well as for use of goodwill. The same must be uploaded on TM registry by way of online application after paying necessary fees. Also it is suggested to register separate release deed to relinquish any rights and interest over registered Trademark.

Hemant Agarwal
(Expert) 20 November 2020

1. You may execute an proper stamp duty paid & registered Agreement, for your purposes, with strategic clauses, as may be required by you.

Keep Smiling .... Hemant Agarwal
VISIT: www.chshelpforum.co

Amarjit
(Querist) 20 November 2020

Thank you so much to all member

Rajendra K Goyal
(Expert) 20 November 2020

You are welcome, may revert in case of supplementary question on the query..
---