Tranfer rules

NARASIMHA.N.TOPANNAVAR
(Querist) 24 September 2011 This query is : Resolved

AS PER THE COMPANY RULES IT HAS TO FORWARD TRANFER PETTION COMMITEE(i.e tranfer on personal request to the place of choice by the employee) REQUEST TO THE CORPORATE OFFICE FOR THE NEXT COURSE OF ACTION.IN MY COMAPANY IT WAS NOT FORWARDED & NO INFORMATION WAS GIVEN FOR NOT FORWARDING.AS PER COMAPANY POLICY I SHOULD HAVE BEEN TRANFERED ABOUT 6 YEARS BACK.TILL DATE NOTHING IS TAKING PLACE INSPITE OF SELF REQUESTING TRANFER TO MY CHOICE POSTING.SELF HAS SERVED IN THE PRESENT LOCATION FOR MORETHAN 11 YEARS.PLEASE GUIDE ME.

R.Ramachandran
(Expert) 24 September 2011

Whether you are talking about any Public Sector Undertaking, or a Public Limited or Private Limited Company?

Raj Kumar Makkad
(Expert) 24 September 2011

There cannot be such rule in private of public limited company rather it may only be a Public Undertaking.

I suggest you to get information under RTI Act about day to day action over your pending application and thereafter serve a legal notice followed by a writ to be filed before High Court.

Guest (Expert) 24 September 2011

Transfer of an employee is at the sole discretion of the employer as regulated by the exigency of service. It cannot be claimed as a matter of right. Request transfer is just a case which a company can consider out of mercy but not as a matter of any compulsion.

So, better try to convince the management how your transfer to your choice place would enhance your efficiency, productivity, etc., for the benefit of the company, besides your own convenience to serve the company.

Ajay Bansal
(Expert) 24 September 2011

Get all rules in question through R.T.I. Act 2005, then again put your query alongwith said rules.

prabhakar singh
(Expert) 24 September 2011

An employer engages an employee,so where to receive services of his employee is also his choice,and not a right of employee.

But in case there is rule about it in a PSU ,and has been implemented from time to time,but in your case some discrimination is playing the role,the same can be challenged,so for as my personal opinion is concerned.

Raj Kumar Makkad
(Expert) 24 September 2011

Dhingra ji has explained in details and I also stand with him.

malipeddi jaggarao
(Expert) 25 September 2011

I agree with Mr.Dhingra. His comments are applicable even if you are a Public Sector Company/Undertaking. Obtaining information under RTI (if it is a public sector undertaking) will not help you. If your case is strong, you should convince your management for the transfer. No alternative for you except convincing your management.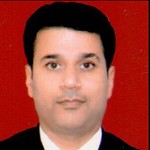 Shailesh Kr. Shah
(Expert) 25 September 2011

I also agree with Dhingra sir. There is no scope to differ.

NARASIMHA.N.TOPANNAVAR
(Querist) 16 February 2012

After submitting RTI the company has not giving a answer ( a judicious reply by which the things are uncertain hope it is a waste of time & energy as co.has become a MESS)
---
You need to be the querist or approved LAWyersclub expert to take part in this query .