to stop aor pollution in a purely residental area

padma bhusan lama
(Querist) 28 March 2008 This query is : Resolved

My house holding no.is 285/505 under ward no.3 of Siliguri municipal corporation, west bengal.Besides my house is a steel furniture manufacturing micro unit, which pollutes the air in the form of arc/gas weilding fumes and spray paint/thinner fumes..we have been complaining to the west bengal pollution control board regional office siliguri since 2001..but. the problem hasn't stopped...
Now that I have a 2 months old daughter. the thought of her healths safety has brought immense tention to my family. I have also written a complaint regarding this to the West bengal pollution control board.
Please help and direct me to stop the pollution immediately and can I lodge a court case for compensation for the same.The unit operates with a trade lisence but, did not get our NOC for starting the unit...

Manish Singh
(Expert) 28 March 2008

Kindly go through the following first :

Industrial undertakings are free to select the location of a project. In the case of cities with
population of more than a million (as per the 1991 census), however, the proposed location
should be at least 25 KM away from the Standard Urban Area limits of that city unless, it is to be
located in an area designated as an ''industrial area'' before the 25th July, 1991. (List of cities
with population of 1 million and above is given at Annexure-V). Electronics, Computer software
and Printing (and any other industry which may be notified in future as "non polluting industry")
are exempt from such locational restriction. Relaxation in the aforesaid locational restriction is
possible if an industrial license is obtained as per the notified procedure.
1.4 The location of industrial units is further regulated by the local zoning and land use
regulations as also the environmental regulations.

So, it is the duty f the concerned state department tp take necessary action. But in case the said unit is causing pollution to whole of the area and it's resident and the appropiate authority is not concerned about the same, you can file a PIL(PUBLIC INTERESTLlITIGATION) in the High Court of having jurisdiction.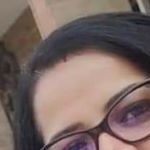 RAKHI BUDHIRAJA ADVOCATE
(Expert) 28 March 2008

yes, you can file a case on behlaf of the complaint written to the WEST BENGAL POLLUTION CONTROL BOARD, but remind that the court cann't take cognizance under this Act except complaint made by-
a board or any officer authirised on this behalf by it;
any person who has given notice of not less than 60 days, in any manner of the alleged offence & of his intention to make a complaint to the Board or officer authorised as aforesaid.

Bindu
(Expert) 17 February 2009

your comments mr Manish Singh & Mrs Rahki Budhija are helpful to us

Hiralal Das
(Expert) 07 April 2009

I do agree with views and/or valuable opinions of our ld. members/friends. Thanks all of you.

Hiralal Das
(Expert) 07 April 2009

I do agree with views and/or valuable opinions of our ld. members/friends. Thanks all of you.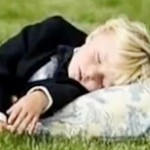 N.K.Assumi
(Expert) 17 April 2009

Under section 7 to 9 of the Environment Protection Act, 1986, a person is prohibited in operating any industry without complying with the standard of permitted discharge or emmission of environmental pollution.This has to be read again with the Air( Preventin and Controll of pollution) Act,1981.Under section 9 of the Air pollution act of 1981, the state Giverbment can declare Air pollution controll areas, and section 21 speak about restrictions on use of certain industrial plants and section 22 speak about standard of emmission of air pollution.
Furnish the entire environmental pollution to the Board for action under the act.See the case of Mathew Lukose vs Kerela State pollution Control Borad:1990 (2) KER.l.t.686. Gopi Nath Pvt Ltd Vs Department of Environment 1998 (72) Delhi.L.T 536.
---
You need to be the querist or approved LAWyersclub expert to take part in this query .