To hide a query from our blog

Querist : Anonymous (Querist) 29 July 2021 This query is : Resolved

hello team, my self Nandkishor. I am writing this mail because there is a query on our website where a person mention my relatives privet mobile number. where he claim my relative was fraud. I fully believe in law and culprit has to be prosecuted as per law if found guilty. however i am writing this to you because the person mention my relatives number now due that we are getting problems as number was public. I am requesting you not erase or hide the phone number in that article its very very humble request to you please hide our number from that block rest of the material you can kept but i just want that number get hided from that query please help me how do i resolve it thanks in advance Nandkishor

Read more at: https://www.lawyersclubindia.com/contact_us.asp

Dr J C Vashista
(Expert) 30 July 2021

L C I Admin to please take necessary action as per rules.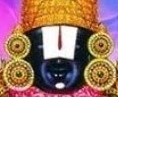 kavksatyanarayana
(Expert) 30 July 2021

The experts do not change anything in the query or the phone numbers or names of the queriests. No one thinks like that. And there is no necessity for this platform experts/members. The learned expert Mr.Vasistha Sir already requested the LCI admins.

P. Venu
(Expert) 31 July 2021

Such abuses are required to be brought to the notice of the LCI admin.

Querist : Anonymous (Querist) 31 July 2021

i drop mail team on twitter, email, and hete also but its been three day there is no reply by team...

admin sir please help me...

we already faces big issue due to this...
a marrige was broken due this issue..

need support...to resolve this

krishna mohan
(Expert) 02 August 2021

Send an email to Admn as Admn may not read the blog...
---