sustody of Girl

vinod bansal
(Querist) 06 May 2008 This query is : Resolved

R/Members I want to know who is competent to get custody of a major above 18 yrs.girl who previously eloped with her boyfriend and a FIR was got registered against the boy for the commission of offences uss 366/376 IPC later girl and boy both surrendered in the court.Boy is also Major.Court ordered for judicial custody of boy and girl was sent to NARI NIKETAN.Girl is still fevouring the boy and wants to marry with him.I want to know whether Parents can get her custody against her wish.I further want to know how girl can be released from the Nari Niketan.Who is competent to got her custody except her parents?whether court can release her from Nari Niketan merely on her wish as she is major and she is denying all allegation against her boyfriend.

a.haridasan
(Expert) 06 May 2008

Dear vinod ,
a person who attained majority having his/her own contitutional right to lberty to live as his/her wish and it may not be against the law.vinod ,in ur case no body can take her custody without her consent ,if she attained the majority .

a.haridasan
(Expert) 07 May 2008

dear mr.vinod.
in ur case the boy friend is implicated as an accused by the compliant of the parents may be ,the court has to look in to the premafacie evidence and grant of bail is purely discretion.the girl can make statement before the court or before the police regarding the innocence of the boy ,and the boy can approach the high court for quashing the FIR.

Manish Singh
(Expert) 07 May 2008

They are all majors so what making the magistrate think that they are into some kidnapping or something if consent was there.
There might be a charge og kidnapping on her boyfriend, so she better clarify that her consent was there to elope.
There is no criminal activity involved so you both should have left free to go but if still you are facing this, it could be coz your parents and the police might have cooked up something against both of you.
anywz dont worry just accept before the magistrate that oyur consent was there.
if the boy is in judicial custody that means she has not apeared before the court or she did not speak up about her consent. this is not done.
Anywyz just accept any judicial custody to get out of this mess since once getting out of this no body can enforce you to live with them.

SANJAY DIXIT
(Expert) 31 July 2008

My friends above have rightly suggested you.The court can release her from Nari Niketan merely on her wish as she is major and she is denying all allegations against her boyfriend.

ARVIND JAIN
(Expert) 22 September 2008

EVEN IF NOT MAJOR COURT CANT SEND HER TO NARI NIKETAN AGAINST HER WISHES.SEE 1999(1)HLR 466 NEETU SINGH VS STATE,AIR 2006 DELHI 37 AND 124(2005)DLT I (DB). THOUGH I DONT AGREE WITH THESE JUDGMENTS.IT NEEDS RECOSIDERATION IN VIEW OG JJ ACT AMENDMENTS.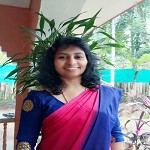 Adv.Shine Thomas
(Expert) 15 October 2008

I agree with all my friends.
---
You need to be the querist or approved LAWyersclub expert to take part in this query .