Stamp Duty on MOU

deepak
(Querist) 20 January 2009 This query is : Resolved

Respected Sir,

Is any stamp duty payable on the Memorandum of Understanding?

if yes, at what rate?

Please reply

Regards
Deepak

Ashok Kumar Garg
(Expert) 20 January 2009

Normally no stamp duty is payable. However , if the said MOU incorporates an agreement to purchase immoveable property worth more than Rs. 100/- , and you need to produce it in the court, it should be duly stamped.

Similar position will apply in respect of any agreement in the MOU which requires compulsory registration for admission in court of law. For normal commercial transaction , generally no stamp duty is required.

Ashok Garg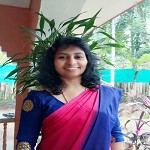 Adv.Shine Thomas
(Expert) 21 January 2009

Generally no stamp duty is payable.

Manish Singh
(Expert) 21 January 2009

MoU IS AN AGREEMENT so it always attracts the stamp duty as applicable to general contracts/agreements like Rs. 50 or so.
But if your MoU IS A CONCLUDED CONTRACT then it shall atrract the applicable stamp duty as per the stamp duties prevailing in the respective state.

A. A. JOSE
(Expert) 21 January 2009

I also endorse all views herein above.

Vinjamuri Venkata Rao
(Expert) 22 January 2009

Hi

If any suggestion given to any one, it should be clear and conclusive, but not half harted and may required or may not required like that

A Memorandum of Understanding is not a compleated contract. MOU is an angreement of paties to do or not to do some act or acts. Both parties are bound to do the contents of MOU, which requires no stamp duty. MOU can be admited in any court of Law for the purposes of enforcebility of its contents. Pl refer Stamp act.

K.C.Suresh
(Expert) 22 January 2009

Answered negatively

Manish Singh
(Expert) 22 January 2009

Dear Mr. Rao,
firstly please read the term "stamp duty" in its wider sense and that means if we execute a general agreement on a Rs. fifty stamp paper that means we are paying Rs 50 as a stamp duty. and stamp duty schedules always provide a section where stamp duty is mentioned for agreements which are not otherwise provided for.
and a MoU is an agreement between the parties so it must be duly stamped according to the stamp act.

but sometimes parties draft MoUs in such a way that it contains all the provisions and considerations like a complete/ concluded contract so in that case we cant plead that since it was just an understanding between the parties so it will not attract any duty more than what is meant for general agreements.

it doesnt matter by what name we call any document but it all depends upon the subject matter of the said document.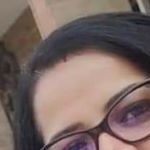 RAKHI BUDHIRAJA ADVOCATE
(Expert) 17 February 2009

I do agree with Mr. Ashok Garg,.
---
You need to be the querist or approved LAWyersclub expert to take part in this query .