Stamp and registration charges

Querist : Anonymous (Querist) 20 November 2021 This query is : Resolved

My father is having house which he mentioned to be given in my name in the WILL. However the witness are not willing to appear in the court. Me being the only legal heir, if forget the will then what will be the registration and stamp duty charges for transferring that property in my name.

I understand if I go with WILL then there are no charges applicable.

Kindly advice

Dr J C Vashista
(Expert) 21 November 2021

When you are the sole legal representative (heir) of your father, as stated by you, what is need for a will ?

You have put a hypothetical query and stated, "if forget the will then what will be the registration and stamp duty charges for transferring that property in my name." It is a vague and imaginary / time pass query.

Another hypothetical / imaginary question posted as "if I go with WILL..."
However, there is no stamp duty but registration charges will have to be paid for registration of a will.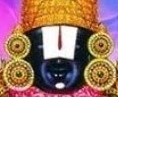 kavksatyanarayana
(Expert) 22 November 2021

Yes. I agree with the advice of the above learned expert Dr.Vashista sir.
---