Splitting of amalgamated flat during society redevelopment.
Sandip Chikhalikar
(Querist) 14 February 2023 This query is : Resolved

Me and Elder brother brought the Amalgamated residential property admeasuring 820 sq. ft. jointly (ownership 50% each) in 2004. The said residential flat was amalgamated by Society in past (Before Yr. 1990) by merging two adjacent flats admeasuring 410 Sq. ft. each without any change in Building structural plan. The Amalgamated large flat was issued a single Share certificate with 10 share's (5 share's from each 2 flats). Our Amalgamated flat is located on 3rd floor in A wing, whereas in same A wing there exist two separate 410 Sq. Ft flats on ground floor as per Society records. Further the Amalgamated flat has two separate entry doors and Staircases. Even the Electricity meter are separate.

In our registered purchase agreement dated 2014, the Amalgamated flat is shown as Single unit by Society.
Further Society consider it as Single flat and not ready to give us NOC despite multiple follow ups.

Recently our society has gone up for redevelopment and we approached the Builder to be appointed by Society, He informed the Society Secretary to provide Society NOC and Separate Share Certificate to divide the redevelopment benefit of 820 Sq. Ft. flat in two equal small flats.

Since society is not ready to support on flat bifurcation, kindly guide us the legal procedure or any suitable process which we can adopt during redevelopment wherein Society NOC would not be mandatory.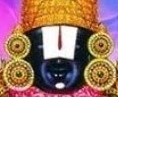 kavksatyanarayana
(Expert) 14 February 2023

The NOC is compulsory in society. Did you not take permission when amalgamated the two flats?
Sandip Chikhalikar
(Querist) 14 February 2023

The flats were already amalgamated before we purchased it as a single unit in 2004.
During our purchase society declared it as a single unit.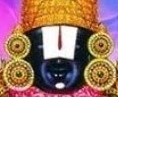 kavksatyanarayana
(Expert) 15 February 2023

As it was already amalgamated, did they take the NOC?
Sandip Chikhalikar
(Querist) 16 February 2023

Ours is a bank of India society,
Members were bank employees and allotted the flats by banks .

In the year 1990, Society and Managing committee decided to sell vacant flats in society and offered to adjacent flat members at lower than market rates

However to avoid members taking advantage of lower cost purchase they amalgamated the existing flat of member with adjacent vacant flat sold to them.
This way they could not sell the flat purchased at lower cost.

We brought the amalgamated flat in year 2004 at market rate. So we are not beneficiary of any discounted price.
Hence asking society to bifurcate the amalgamated flats during redevelopment.

However society is not giving us the NOC

Sandip Chikhalikar
(Querist) 16 February 2023

Kindly guide, instead of large flat post redevelopment , splitting of redevelopment benefit of large flat in two equal flats of smaller sizes is possible , legal or not?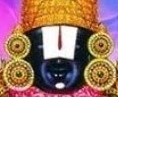 kavksatyanarayana
(Expert) 16 February 2023

Complain to RERA and Registrar of Cooperative Housing Societies.
Sandip Chikhalikar
(Querist) 17 February 2023

Thanks Mr. Satyanarayana.
From you profile I understood your were ex sub registrar. Pls guide us the complaint points to be taken up with RERA / Subregistrar.

Is there any RERA law which allows existing flat splitting during redevelopment of society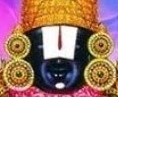 kavksatyanarayana
(Expert) 28 August 2023

Under Sec.31 of RERA, you can complain.
---