Specific hearing dates

Shruti Shruti
(Querist) 03 November 2019 This query is : Resolved

Hi All,
I am appearing as party in person for the case against a criminal case in magistrate court. The case is about family fights for which the defacto complainant made a criminal complaint as tress pass in hhouse, criminal intimidation, harras.

As I am working, I am not able to get leaves from office to appear for hearings.
Is there an option to request for providing the hearings on saturday (In this magistrate every 1st saturday is working day).?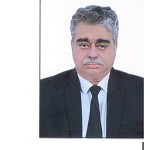 Sudhir Kumar, Advocate
(Expert) 04 November 2019

There is no express provision for Saturday hearing. The judge may take mercy and grant you if he so desires.

Forget about Sunday.

P. Venu
(Expert) 04 November 2019

Yes, you can request; the matter is at the discretion of the court.

Dr J C Vashista
(Expert) 05 November 2019

There should not be any difficulty in accommodating your next date of hearing, however, it depends upon the court dairy and mood of the judge.
It is advisable to consult/engage a local lawyer for better appreciation and guidance.
---