Soliciting adsvice

Querist : Anonymous (Querist) 10 February 2021 This query is : Resolved

Sir
I am aged 69, a retired Tax Officer.

I have two brothers aged 67 and 61 who have also retired and a widowed sister aged around 64 respectively residing separately.

My father aged around 92 + a retired teacher, and now immobilized and totally bed ridden. My mother has died in 2019, and since then he has been under the care of all the three brothers. My sister comes and goes like a guest and she never bothers the situations.

Immediately after my mother's demise in Feb 2019 my father was under the care of all of the three brothers.

The problem is my two brothers have been pulling off the pension amount of my father and are more interested in sharing a dwelling house, gold (of my deceased mother) and some deposits of money. when they drain the bank account they use to call me asking to take care of my father and pressing me for distribution of the immovable properties.

Since I am already 69 and have been suffering from varicose veins I am neither capable of taking care of my bed ridden father nor able to monitor these things properly.

I am confused as to how I can solve the problem. sincerely request to please advise me.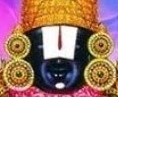 kavksatyanarayana

(Expert) 10 February 2021

As your father is alive, your father and all the children of your mother have equal rights over the properties both movable and immovable. As your father is alive no one has right over the property of his own. If ancestral, then all the legal heirs have an equal share over the properties.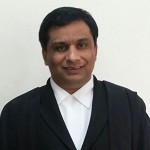 PARDEEP KUMAR
(Expert) 11 February 2021

More than legal, your issue appears social in nature, so far as legal rights are concerned, if ancestral all of you have equal rights and qua self earned your father is having absolute right. Now so far as general say social issue is concerned, engage some caretaker, para medico to take care of your father who can be paid from pension of your father or otherwise.

Guest (Expert) 11 February 2021

Very well analysed and advised by Advocate Mr.Pardeep Kumar.

Querist : Anonymous (Querist) 11 February 2021

My sincere thanks to Mr.Satya and Mr.Pradeep. Its well analysed. As you said its more social than legal in nature. Thanks to all once again.
---