Software engineer-Whether a workman

Mugundhan
(Querist) 09 October 2010 This query is : Resolved

Dear Experts, whether a software engineer working in a IT company is a workman within the definition of the Industrial disputes Act?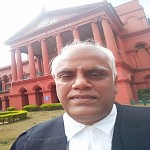 Parthasarathi Loganathan
(Expert) 09 October 2010

Section 7 of Industrial Disputes Act defines industry as under:

7*[(j) "industry" means any systematic activity carried on by co-operation between an employer and his workmen
(whether such workmen are employed by such employer directly or by or through any agency, including acontractor) for the production, supply or distribution of goods or services with a view to satisfy human wants or wishes (not being wants or wishes which are merely spiritual or religious in nature), whether or not,--
(i) any capital has been invested for the purpose of carrying on such activity; or
(ii) such activity is carried on with a motive to make any gain or profit,
and includes--
(a) any activity of the Dock Labour Board
established under section 5A of the Dock Workers (Regulation of Employment) Act, 1948 (9 of 1948);
(b) any activity relating to the promotion of sales or business or both carried on by an establishment. but does not include--
(1) any agricultural operation except where such agricultural operation is carried on in an integrated manner with any other activity (being any such activity as is referred to in the foregoing
provisions of this clause) and such other activity is the predominant one.

Hence IT industry is also convered under this enactment. It means that any software engineer falls under the ambit of the definition of workman under this Act


R.Ramachandran
(Expert) 09 October 2010

Section 2(s) of the industrial Disputes Act, 1947 defines the term "Workman". In the instant case, so long as the person is not employed mainly in a managerial or administrative capacity; or is not a supervisor drawing more than Rs. 1600/- p.m., he will be a "workman".

R.Ramachandran
(Expert) 09 October 2010

In addition to my earlier post, for that matter evan a "Pilot" (though drawing a hefty salary) is a "Workman".

B K Raghavendra Rao
(Expert) 09 October 2010

An engineer is not a workman as he is not covered under the definition of workman under Section 2(s) of the Industrial Disputes Act. Not only the pay limit is to be considered but also the nature of duties one is performing needs to be looked into to consider whether an employee is a workman or not. In the case of an engineer, he would be having staff working under him and supervising their work and his salary would normally be more than the the limit prescribed. Therefore,he is not a workman.

Kirti Kar Tripathi
(Expert) 10 October 2010

Whether he is a workman or not, it depends on the nature of job performed by the employee. A software engineer performed what kind of duties, is not mention, therefore, it is not possible to give correct advice unless duties performed by him are not mentioned. However, it is made clear the payment of salary is not an absolute criterion for determination of states of an employee as workman

Sri Vijayan.A
(Expert) 12 October 2010

I agree with Mr.Kirti Tripathi

H. S. Thukral
(Expert) 17 October 2010

Agreeing with Mr. Kirti, a Software Engineer would not be workman because he is not performing the six types of work described in section 2(s) of the ID Act. A painter is not held to be a workman because he is doing a creative work not described in the definition. Similarly a teacher is not a workman. A software engineer has to to do a creative work which can not fulfill the requirement of the definition. Hence He would not be a workman. But yet as Mt. Kirti said a complete description of nature of duties shall be relevant to determine the status.

Dhawal Bhandari
(Expert) 20 August 2011

Than what can software engineer do if he is terminated from his job in private company & that too without giving any notice or salary in advance ??

Kumar Doab
(Expert) 03 July 2016

Dear Experts,

Although it is a very old thread kindly allow to post a recent publication for the benefit of readers that search for such threads;



Chennai court says software engineers are workmen, orders HCL to reinstate sacked employee

May 10, 2016,



http://huntnews.in/p/detail/3095563391822923?xlang=en&uc_param_str=dnfrpfbivesscpgimibtbmntnijblauputoggdnw&pos=1462876560268&channel=education&chncat=category_english



Certified copy of the decision can be obtained from concerned labor Court/Tribunal under RTI also.


---
You need to be the querist or approved LAWyersclub expert to take part in this query .