Society asking noc from husbands sister

Viveek
(Querist) 11 August 2017 This query is : Resolved

My fried purchased a Flat in Borivili from his own money. He passed away few days ago leaving behind his wife and children. In his Nomination his wife's name is there as 100%. When she went to the society to get the flat transferred on her and her children's name the society is asking her to get NOC from her husbands Sister. She told the society that it was not ancestral property and her husband had purchased out of his own money. The society is saying that they cannot transfer the share certificate till she gets NOC from her sister in law. Please advice if NOC is required from sister in law and if not then what is the solution.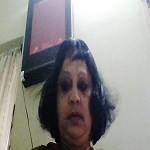 Ms.Usha Kapoor
(Expert) 11 August 2017

When husband made his wife as nominee and also his legal heir nowhere his sister comes into picture. The CHS should transfer the share certificate to his wife and in her name for her as a nominee/ legal heir and her children as legal heirs although her husband made her only a nominee.Let the society mutate wife's name as the shareholder in the share certificate .Any dispute in this regard must be referred to DEputy Rdegistrar.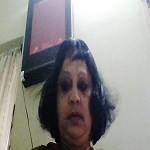 Ms.Usha Kapoor
(Expert) 11 August 2017

If you appreciate the above reply please click the like button.

Guest (Expert) 11 August 2017

In the presence of a nomination, society does not have any concern with the legal heirs. Any claim by legal heirs can be entertained only through court of law, if issues are disputed. Society cannot act as a court of law.



Guest (Expert) 11 August 2017

Now the question arises, whether the deceased left nomination only for the shares of the society or for the flat?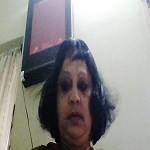 Ms.Usha Kapoor
(Expert) 11 August 2017

Obviously it must have been for the flat because queriest stated in clear terms he made his wife nominee 100%.

Kumar Doab
(Expert) 11 August 2017

All transactions mentioned by you are verbal or in writing?


Rajendra K Goyal
(Expert) 11 August 2017

Society should transfer the property as per nomination.

Sister of deceased is not a Class -I legal heir.

If Society does not agree, file case to do the needful.

Kumar Doab
(Expert) 12 August 2017

Declare to society that payment was made from self earned/acquired funds and sister is not ClassI legal heir and ClassI legal heirs are present and valid nomination exists...

Remain amiable and gentle.
---
You need to be the querist or approved LAWyersclub expert to take part in this query .