Sell undivided property

Querist : Anonymous (Querist) 05 September 2022 This query is : Open

My father have ancestral undivided 40000 square feet property . Total 5 name mentioned on property (including my father).
Can my father sell his share in property as per Sunni Muslim law without partition?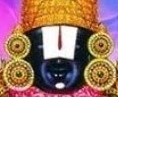 kavksatyanarayana
(Expert) 05 September 2022

Inheritance of property in Muslim law comes only after the death of a person, any child born into a Muslim family does not get his right to property at his birth. If an heir lives even after the death of the ancestor, he becomes a legal heir and is therefore entitled to a share in the property.

Dr J C Vashista
(Expert) 05 September 2022

How would the property be demarcated / boundary specified in the sale deed ?

saquib
(Expert) 06 September 2022

An undivided share can be sold out because under Muslim Law shares are fixed.
Hope your fathers name is mutated in revenue records as Legal heir. Because under Muslim Law Succession opens after the death of father.

Querist : Anonymous (Querist) 06 September 2022

Thanks Saquib

Yes..My father's name mentioned in revenue record.
How can we sell my father's share without partition? Means through which document we can sell it...Sale deed or any other?

Querist : Anonymous (Querist) 07 September 2022

could you please someone reply on it...
---