Section 9 & section 24 under hindu marriage act.

Querist : Anonymous (Querist) 25 December 2011 This query is : Resolved

Its now been almost 1.5 years my wife had left me and staying with her parents....I tried so many times to bring her back at my home but she refused to come with me ...atlast i filed restitution of conjugnal rights under section 9 of HMA in reply of which she filed maintainance under sec.24 of HMA by giving false statement that she had no source of income and is totally hand to mouth and currently depending on her parents income for her living in it....Sir anyhow by the grace of GOD I have arrange to taken out the incometax return filed by her from I.T. department and have present the same on the next hearing date in the court in return of which her lawyer has withdrawn the application of Sec.24 from the court immediately on the next hearing date. Now Sir I wanna ask one thing that currently can i file another new application on the next hearing date in the same court to convict her of filing the false affidavit in the court of not having any source of income and is hand to mouth totally depending on her parents income .......if yes under what sections??????and is there any time barred condition to file the application in this regard in the same court?????? waiting for your earliest reply and further recommendations in this regard.........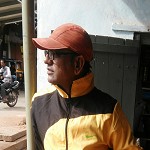 adv. rajeev ( rajoo )
(Expert) 26 December 2011

First you have to prove that she has filed false affidavit. Cross examine her and lead your evidence and produce the document. Once you got admission in the evidence then file an application to initiate criminal proceedings against her.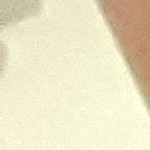 M.Sheik Mohammed Ali
(Expert) 26 December 2011

have you IT document copy then submit before the court and deny to give maintenance, if you have child yes you must provide maintenance to your child.

Deepak Nair
(Expert) 26 December 2011

Why did you file the restitution of conjugal rights? To live with her or purely out or your ego??
Once you say that you want restitution of your conjugal rights and on the other side you want to prosecute her for crominal actions.
Your life is already in a mess and initiating any action against your wife will wipe out any remaining chance of your reunion. But the choice is yours.

Legally, you definitely can take action against your wife as advised above by Mr.Rajiv.

Devajyoti Barman
(Expert) 26 December 2011

If her case u/s 24 of HMA was supported by affidavit then you can surely file a case for perjury but not if she has ' not pressed' that application.
Yes you should weigh the possibility of reunion before doing this.
Moreover such case would jeopardise the merit of RCR nad in that eventuality filing a divorce case would be only possibility.

Shonee Kapoor
(Expert) 26 December 2011

Sec 9 is a useless case.

However HMA 24 can be countered as advised above.

Also press for perjury if proved that she lied.

Regards,

Shonee Kapoor
harassed.by.498a@gmail.com

prabhakar singh
(Expert) 26 December 2011

ACT AS ADVISED.

V R SHROFF
(Expert) 26 December 2011

Necessary to teach her the Lesson, misrepresent this Hon'ble Court, play eith administration of Justice.
Let her tender her Apology.

It is the court that will take action u/s 191-199 ipc , it is court , who will initiate action against her, at their pleasure.

But all such Results are discouraging. Useless.
---
You need to be the querist or approved LAWyersclub expert to take part in this query .