Section 87 of ni act applicable to meterial alteration in cheque

GANGAM.RAJENDER.
(Querist) 13 September 2013 This query is : Resolved

sir , ni act case has been registered in the year 2007, which was pending in the hon'ble court the said cheque belongs to society still it is at appearing stage,some of the directors are not summoned they are not residing the local limits and their correct address is not mentioned by the plaintiff.the said cheque date was altered by the plaintiff.the orginal date was 7/11/2006 ,which was altered as 7/12/2006 (month was altered with the different ink).
we are submitted the expert openion petition the same was rejected and the reasons stated that orally the case was still in appearance stage.
1.AT THIS WHAT STEPS WE HAVE TO FOLLOW.
2.ALTERATION OF DATE COMES UNDER SECTION 87 OF NI ACT.IF IT IS COMES UNDER THIS SECTION PLS PROVIDE RELATED SUPREME COURT CITATIONS.
3.CAN I GO HIGH COURT FOR SUBMISSION OF EXPEERT APPLICATION,WHAT I HAVE TO DO.PLS GIVE ME SOLUTION SIR.

ajay sethi
(Expert) 14 September 2013

for supreme court judgments visit indian kanoon website .trial will start only after all accused plea is recorded . it is only after trial has started can evidence be led by you in support of your case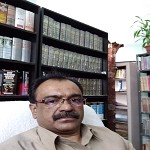 santhosh.g.
(Expert) 14 September 2013

if the case is filed under 138 n.i.act. file a petition u/s 482 cr.p.c for quashing the complaint on the ground that the cheque is materially altered

GANGAM.RAJENDER.
(Querist) 16 September 2013

thank you sir,i want to file a petition u/s 482 of crpc but the evidence of meterial alteration is not proved in the lower court.the said cheque was altered which was clearly visible in the orginal cheque,the petition evidence act u/s 45 is not filed and which was rejected by the lower court.WITHOUT THE OPENION OF EXPERT CAN I GO FOR QUASH SIR.
DEPENDING ON CERTIFIED COPY OF ORGINAL CHEQUE AND PETITION FILED BY THE PETITIONER IS ENOUGH TO PROCEED TO FILE QUASH PETITION SIR .PLS EXPLAIN SIR.
THANK YOU SIR.
---
You need to be the querist or approved LAWyersclub expert to take part in this query .