Section 21 of dv act 2005

rajvinder singh
(Querist) 15 May 2012 This query is : Resolved

can aggrieved woman under section 21 of domestic violence act get visiting right to meet her children.Section 21 provides only for custody not visiting rght to aggrieved person,
what should be the interpretation of this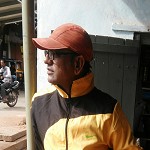 adv. rajeev ( rajoo )
(Expert) 16 May 2012

in my opinion it is does not give visiting rights. When section itself is very clear that it gives custody of a child then there is no necessity of visiting rights, because when custody of child will be with mother, question of visiting does not arise.

Arvind Singh Chauhan
(Expert) 16 May 2012

I do go with Rajeev Sir.

Nadeem Qureshi
(Expert) 16 May 2012

Mr. Rajeev Is rightly explain

rajvinder singh
(Querist) 16 May 2012

SIR MY QUERY IS WHEN CUSTODY IS NOT WITH AGGRIEVED PERSON WHO IS WOMEN WHILE ASKING FOR CUSTODY IF IT DENIED TO WOMEN CAN VISITING RIGHT BE GRANTED TO WOMEN

DEEPAK ASSOCIATES
(Expert) 16 May 2012

The answer is affirmative upon bare reading of the section 21 of DV Act which is as follow :-

" Notwithstanding anything contained in any other law for the time being in force, the magistrate may, at any stage of hearing of the application for protection order or for any other relief under this act grant temporary custody of any child or children to the aggrieved person or the person making an application on her behalf and specify, if necessary, the arrangement for visit of such child or children by the respondent ;
provided that if the magistrate is of the opinion that any visit of the respondent may be harmful to the interest of the child or children, the magistrate shall refuse to allow such visit"

Being the power of visit is also vested in the magistrate as per section 21 of DV aCt therefore it cannot be said that the magistrate cannot allow to visit of such child/children.
Moreover, the question put up by Sh Rajvinder Singh is related to aggrieved women ( i.e. person which definitely include a women, Moreover the line mention in the section "or the person making an application on her behalf" denote to women)

Therefore, a magistrate may allow to visit of such child/children

Shonee Kapoor
(Expert) 18 May 2012

Yes, she can get both visitation as well as interim custody, till the matter is decided by competent court under sec 21 of DV Court.

It has to be seen that though DV gives sweeping powers to the MM for benefit of women, the powers of guardianship court has been kept intact as the matter pretains to the welfare and benefit of the minor.

Regards,

Shonee Kapoor
harassed.by.498a@gmail.com
---
You need to be the querist or approved LAWyersclub expert to take part in this query .