Sarfaesi

Rhythm Jain
(Querist) 20 April 2021 This query is : Resolved

Can a secured creditor declare an account as NPA after 8 years ? piling in it huge ammount of interest.

Also as to include the same into 20%criteria for applicability of Sarfaesi act ?

J K Agrawal
(Expert) 20 April 2021

Secured creditor by its name itself means secured from every evil and he can do any thing he wish but at the same time you are an established defaulter so no law applicable against you and you are free to do any thing. (only your property liable if you have, Not you). However there are so many laws like limitation act and many more act which support with full force to the defaulters like you.

Asgher Mahdi
(Expert) 20 April 2021

Not satisfactorily replied by learned Mr.JK Agrawal.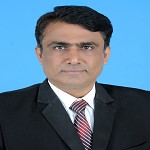 Sankaranarayanan
(Expert) 20 April 2021

state your issues .. its seems academic

P. Venu
(Expert) 20 April 2021

You have not posted the material facts.

Dr J C Vashista
(Expert) 21 April 2021

The facts posted are incomplete and vague to form proper opinion and oblige.
The position of a secured creditor is being invoked at the time of dissolution of a company or liquidation of assets of a firm.
Non-Performing-Asset is a different connotation to that of secured creditor.

Consult and engage a local prudent lawyer for proper analyses of facts/ documents, professional advise and necessary proceeding, if it is a true story.

K.K.Ganguly
(Expert) 24 April 2021

1. Yes, the Secured Creditor can declare the defaulter's account as NPA after 8 years from the date of its qualifying to be NPA.

2. The Lending Bank will certainly questioned by the P.O. of DRT for the delay, if the matter is taken up and SATFAESI Application id filed before the DRT by the Borrower/Mortgagor and the Bank will have the stock answer that they were negotiating with the Borrower who webt on assuring to repay the debt.



3. This is a usual practice we find while attending cases before the DRTs.
---