Ruling asked by magistrate for adding son party to criminal case in place of expired father

Bhikham Saini
(Querist) 21 September 2013 This query is : Resolved

My father filed a 420 case against my relative for making false paper of our land at local municipalty.My father expired in july-2013 and after death police closed the case submitted final report which came for hearing today at local court and my vakilji submitted my vakalatnama in the case for lodging protest but hakim told that after death of complainant in 420 case, the case stands Khariz and i can not fight the case.My vakilji argued then Haakim told to show any Ruling in this matter then he will allow me to continue the case.Urgently advice needed and Ruling needed.

C.V.Kansara
(Expert) 22 September 2013

criminal cannot be kharij after the death of complainant, Contact local lawyer and approach higher court.

V R SHROFF
(Expert) 22 September 2013

DEATH OF COMPLAINANT DOES NOT COME TO END OF CRIMINAL CASE.

Bidhan Dave
(Expert) 22 September 2013

You can be added as a party but the case will continue. In case your deposition is required , the APP can submit an application to examine you as additional witness u/s 411 of Criminal Procedure Code.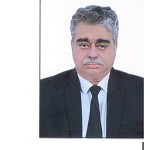 Sudhir Kumar, Advocate
(Expert) 22 September 2013

criminal case closes only n death of the accused.

Under which section police has closed the case and allowed by court.

Bhikham Saini
(Querist) 22 September 2013

No No Sir, The Police has submitted Negative FR Twice, which is pending for acceptance by Magistrate.No summons issued to accused because of FR.My mother and I did not apply to Police and Court for formal substitution.On the assigned date of acceptance of FR, my advocate submitted our Vakalatnama and at that moment the Magistrate opined that at this stage and when protested, then Magistrate asked for sections/ruling in this respect else he would treat the FR as accepted ans consign the case diary to records.....plse give opinion

Arvind Singh Chauhan
(Expert) 22 September 2013

I am also eager to know the opinion of respected experts. If Police sends FR on grounds other than death of accused.

Courts summons to complainant and if complainant is not alive, whether his heir or other aggrieved may file protest petition ? Under which provision ?

Bhikham Saini
(Querist) 22 September 2013

Dear Experts, please opine in the matter

Bhikham Saini
(Querist) 23 September 2013

Respected Sir(s)
The Police has filed Negative FR.The Magistrate has not issued any summons to named persons who has been found as Innocent in FR.The original complainant has died.Myself, being son of the complainant desires to substitute my father and desire to file protest petition against FR.The Court has kept the matter pending as it feels, I have not made any application to police and court for subsitution in due time neither intimated them about death of the complainant, next there is FR and not charges sheet,no process/cognizance is initiated.court wishes to see any ruling where under such circumstances the inheritor can be allowed to file protest petition.It says that inheritor can become party to proceedings when the cognizance is taken, charges framed, summons issued but not in such circumstances.The matter is to be decided on Thursday.Urgent expert advide needed.My advocate is also not finding ruling with such circumstances.please help.....

Advocate Ramesh
(Expert) 23 September 2013

File a private complaint against accused in the same court adding you and your mother and municipality persons as witness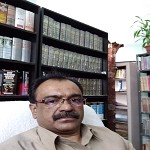 santhosh.g.
(Expert) 28 September 2013

there is no provision for a protest petition. the son of the demised person can file a private complaint u/s 200 cr.p.C along with a petition under 302(2) to continue with the prosecution of the case and after filing the case he can plead to the court to refer the matter to the police u/s 156(3) cr.p.c
---
You need to be the querist or approved LAWyersclub expert to take part in this query .