Rules governing change of name of land revenue records in ap

Querist : Anonymous (Querist) 15 April 2022 This query is : Resolved

My father-in-law died intestate and he owns some lands in Andhra Pradesh which are ancestral in nature. The family member certificate issued by Tehsildar / MRO reflects deceased person's wife and two daughters name. The family members approached the concerned Tehsildar / MRO for change of revenue records in the joint names of three persons whose name appear in FMC but the Tehsildar is stating that he will transfer the Record of Right (ROR) / Patta only in the name of deceased's wife leaving out the two daughters.
Whether Tehsildar is in order in stating that?
Whether the deceased's wife will be able to sell the subject property without the knowledge of two daughters if in case such name transfer takes place in ROR exclusively in her name. Please clarify.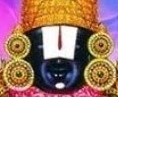 kavksatyanarayana
(Expert) 15 April 2022

No problem arises if the name of the pattadar is changed in Revenue Records. It is not a title deed and so it will not create any rights.

Querist : Anonymous (Querist) 17 April 2022

Thank you sir for your kind reply but in AP registration officials, for quid pro quo, proceed with Registrations of Sale Deed etc. purely on the strength of Revenue Records and if any advance written objection is tendered they respond stating that they are under no obligation to reckon the objection as long as there is no court order from the competent court.
How to deal with such a situation in the instant case under discussion for the wife of the deceased is biased and it is apprehended that she may create a will or register a settlement deed in favour of one daughter. Kindly extend your valuable opinion.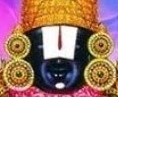 kavksatyanarayana
(Expert) 17 April 2022

The name of the owner i.e. the seller should have been entered in ROR-I-B and then only it will be reflected in the registrar's office portal. If it is not tallied the system will not go forward i.e. nor respond. so check in your Tahsildar office. I am in AP and have any doubt call me.


Dr J C Vashista
(Expert) 17 April 2022

Local laws apply to the facts / query.

Querist : Anonymous (Querist) 17 April 2022

Thanks sir for replies whether there is any restriction in AP as to mutation cannot be done in joint names of three persons. Whether ROR 1B has to be in single name only.

P. Venu
(Expert) 17 April 2022

Even if the legal position is that the record of rights is not absolute as to title, the stand adopted by the Tahsildar is injudicious. You may take up the issue with the official superiors,
---