Right of married daughters in father's property and assets ,if father has passed inestate(without no

murali
(Querist) 28 January 2015 This query is : Resolved

right of married daughters in father's property and assets ,if father has passed inestate(without nominee or will) in the state of karnataka



i need some clarification with regard to the my fathers self earned property or asssettes

facts as fallows

a) i married in 1998, living with my husband & one daughter

b) my father died two year before my marriage ( in 1997) & he had self earned few property & one business firm now looking after my brother

c) my mother alive & with one brother ( married ) living with him

d) now i need to know what are the rights on my fathers property till today ( what is the my share on the fathers self earned property & on his business firm)


please assist me for my better knowledge & feature plan of action

thhanking you

radhika
baangalore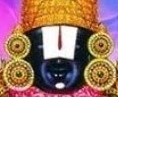 kavksatyanarayana
(Expert) 28 January 2015

as your father died intestate, you have also a share in the property. ask your mother and brother in amicable way to allot share in the property. otherwise consult a local lawyer.

Kumar Doab
(Expert) 28 January 2015

It is believed that you are Hindu.


Married daughter would also count for a share in the event of further partition or death on or after December 25, 2004........as the central amendment will have to be given effect.


Prior to it the State law would be the ruling law on the date of succession.

The father has died in (date not given) 1997 thus the succession has opened in 1997.


You were married in 1998 thus were unmarried on the date succession has opened......


Succession is occasioned for properties of Hindu Undivided Families when there is a partition in the family or when a male coparcener dies leaving daughters.



If such event had occurred in Karnataka after July 30, 1994, but before December 20, 2004, the benefit of enlargement of right will not be available for those who were married as on July 30, 1994........


Since you are in Karnataka you should check with a local lawyer well versed with state laws...................and the lawyer well versed in such laws can advise you the best.


Valuable advise of learned experts is sought.

Rajendra K Goyal
(Expert) 29 January 2015

Well explained by the expert Kumar Doab. Consult local lawyer and discuss in reference to the local law.

murali
(Querist) 29 January 2015

thank you sir, further your quarry,
a) i am belongs to Hindu religion only
b) my fathers property is self acquired property only ( few assets & business firm)
c) yes 2 year before, my marriage only father expired


so please , once again explain me with common language, what are the my legal rights on my fathers property & business firm ( above few technical terms i could not catch as you explained)

please explain in common language & it will be helpful for my next course of action

thank you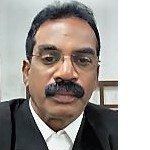 T. Kalaiselvan, Advocate
(Expert) 01 February 2015

You are entitled for 1/4th share in your father's self acquired intestate properties as well as you are entitled to an equal share in the mense profits in the business revenue augmented by your fathers firm. You may issue legal notice for partition and share in the profits of the firm, if it fails to invoke any response, you may proceed legally.
---
You need to be the querist or approved LAWyersclub expert to take part in this query .