Restitution of conjugal rights

Querist : Anonymous (Querist) 26 December 2011 This query is : Resolved

I have applied for RCR (Sec 9) and wife applied for Sec 24. My question is

1)Will RCR be heard first or Sec 24 ? She is working and highly qualified.

2)If Sec 24 is heard first and some amount is decided for her , Will order passed on Sec 24 be stopped if I win Restitution after proving all the allegations that they have put on me is false?

3)How can I get the amount passed in Sec 24 to minimum as I know she is also earning well


ajay sethi
(Expert) 26 December 2011

if your wife is earning well produce her income proof before the court . if you have access to her salary slips etc you can draw attention of the court to the fact that wife is earning well and as such not entitled to any maintenance .

Aniruddha.P.Pawse
(Expert) 26 December 2011

1)if both have filed suits in same court than both will be heard simultaneously.
2)Of course
3)hire a good lawyer and he will do the needful.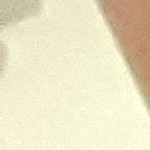 M.Sheik Mohammed Ali
(Expert) 26 December 2011

yes, i do agree

prabhakar singh
(Expert) 26 December 2011

you are adequately advised.

Shonee Kapoor
(Expert) 26 December 2011

1. HMA 24 would be heard first and decided first.

2. If she gets some maintenance the same would be payable till RCR is decided.

3. If she is earning, she may not get any maintenance/ very little maintenance.

Regards,

Shonee Kapoor
harassed.by.498a@gmail.com

Devajyoti Barman
(Expert) 26 December 2011

1. Alimony petition would be heard first.
2.No you can not avoid.
3. You have to show her income else the court would exercise its discretion to determine the quantum.

V R SHROFF
(Expert) 26 December 2011

sec 24 Maintenance exists till suit exist, It ends with the litigation. If you withdraw RCR, sec 24 also end with it.
Otherwise also RCR is not effective, and a useless piece of Legislation, and only create one ground for Divorce. .
Yes, if you have sufficient proof of her income, being sufficient to live same standard of living, , you cannot be compelled to pay her.

sec 24 do no cover children, as they are not party to RCR Litigation.

Querist : Anonymous (Querist) 27 December 2011

Thanks everybody for all your suggestions.

There is now only one confusion here as Mr Shonee , Mr Shroff ,Smt Aniruddha mentioned that once RCR is in my favour Sec 24 will not exist however Mr Devajyoti is saying Sec 24 will continue.

She has mentioned many false statements in Sec 24. I can prove this as false by bank statements and credit card statements. On these grounds can I request court to stop maintenance on Sec 24. Iam not running away from my duty but its the greed which I need to fight with

DEFENSE ADVOCATE.-firmaction@g
(Expert) 27 December 2011

RCR on face of it look of no use but it is most effective tool, if used properly.

Make all the noises and make them loud that you want to take her back inspite of all the injustice , ill treatment etc etc against you. It will blunt all her defenses.


---
You need to be the querist or approved LAWyersclub expert to take part in this query .