Respondent retired, contempt case against existing i.a.s

VISHNUMURTHY CHADALAWADA
(Querist) 26 January 2023 This query is : Resolved

Is it correct filing contempt case against existing I.A.S instead of Rtd I.A.S,who has filed and signed
in the affadavit in wp, the same is dismissed , the Rtd I.A.S has not implemented orders in W.P even sent notice to the present I.A.S officer.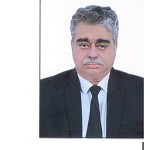 Sudhir Kumar, Advocate

(Expert) 26 January 2023

Nothing wrong.

You are trying to confuse.

The contempt proceedings are against the person in the chair (irrespective of by what mode he or his predecessor was recruit/promoted), if that chair has not implemented Court order.

You are further complicating the notice was not sent to present incumbent. I believe you have sent notice to the chair.

P. Venu
(Expert) 30 January 2023

You have not posted the material facts. What is the relevance of IAS? Such petition is to be filed against the authority concerned. It is immaterial which cadre they belong.
---