Rent agreement issue

Rakesh
(Querist) 03 November 2019 This query is : Resolved

Hi everyone,

I'm currently living on rent in Mumbai and I've a registered rent agreement (of 12 months) for using the residential property. Just wanted to know if this is legal document since the rent agreement is between landlady and me?
Please note that the owners are husband and wife and the flat is registered in both of their name. The wife is first co-owner of the house.
Can you also please advice if I can use the rent agreement for making passport?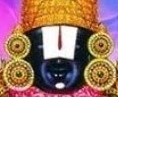 kavksatyanarayana
(Expert) 03 November 2019

Ji, if the lease period is still in force, you can use the rent agreement.

krishna mohan
(Expert) 04 November 2019

Valid rental agreement can be the basis for residential proof.

P. Venu
(Expert) 04 November 2019

Yes, there need not be any problem if the rent agreement is still valid.

Dr J C Vashista
(Expert) 05 November 2019

If the rent agreement is registered between landlady (co-owner with her husband) and within time prescribed, it is valid and legally correct.
It is advisable to show the rent agreement to a local prudent lawyer for better appreciation of the document and guidance.
---