Registration of flat

Querist : Anonymous (Querist) 12 August 2021 This query is : Resolved

Namaste Sir,

Im desirous to purchase to purchase one flat in Bangalore. But the owner resides in America, How to proceed further regarding payments, drafting letters and registrations.

The owner says he represents his father in law in Bangalore to register his flat to me.


Regards
Narahari

G. ARAVINTHAN
(Expert) 12 August 2021

Only on the basis of a valid power of attorney deed, one can sale the property on behalf of other residing abroad

Querist : Anonymous (Querist) 12 August 2021

Thank you Aravinthan Sir,

After executing valid POA deed, The money transactions in regard to the flat purchase should i pay to original owner in Abroad or POA holder ( Seller's father in law ) in Bangalore.

Does Banks considers POA holder in disbursing home loan

Im in Bangalore, the POA execution responsibilities lies with the seller i think,
can you help me in executing POA

Regards
Hari

G. ARAVINTHAN
(Expert) 12 August 2021

If you go for Housing Loan with Bank, they may issue DD only in the name of the Vendor. Not in the name of POA of Vendor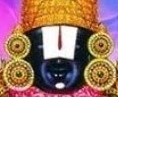 kavksatyanarayana
(Expert) 12 August 2021

The Power of Attorney shall be got prepared in India with the mutual understanding of the owner and send it to him online. The POA shall be got attested by a Consulate/Embassy/Notary public abroad, and after receipt of the same in India, within 3 months it should be validated by the Collector under Stamp Act i.e. the Joint Collector/DRO or the District Registrar. Then only the POA agent can present the sale deed before the Sub Registrar is concerned. If the owner gives authorisation to the Agent to receive consideration/price, you can pay the amount to the Agent, otherwise, you shall pay the amount online.

Dr J C Vashista
(Expert) 13 August 2021

Your query is regarding execution of sale deed or payment of consideration amount ? Be clear and specific without mixing up two different issues.

Querist : Anonymous (Querist) 13 August 2021

Sir
I'm concerned with both money payment and saledeed execution

Here I'm paying money to X but Y is registering the property of X and this is my confusion

Regards
Hari

P. Venu
(Expert) 13 August 2021

What is the reason for this confusion?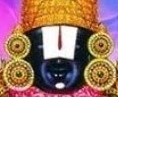 kavksatyanarayana
(Expert) 13 August 2021

Mr. Anonymous, I have already explained to you your doubts. Still, any doubt calls me.

Querist : Anonymous (Querist) 15 August 2021

Sure sir i will call you thanks


---