Regarding the parallel reservation.
AADESH NIKAM
(Querist) 11 September 2023 This query is : Resolved

Hello sir
I'm a orphan candidate and we have 1 percent parallel reservation in Maharashtra.

I was selected in 'waiting list' in Pune municipal corporation job. The guy which was selected in main list from orphan category got selected in an other higher rank job so he didn't even joined in the Pune municipal corporation job where I'm selected in waiting list.

When waiting list was declared, they filled all the other 20 seats but left the 1 orphan seat vacant.

when we enquire the dy. Commissioner about it he told us that, You have parallel reservation and hence you got selected in your category viz open,sc ,st etc hence the guy which was selected from main list of orphans was of nomadic tribes i.e nt. category and you are from open category (though we both are orphan but we got selected in our category) hence we can't select a open guy in place of nt. hence it your seat has kept vacant.

Can you suggest me anything regarding this?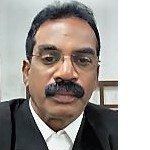 T. Kalaiselvan, Advocate
(Expert) 12 September 2023

The reservation meat for SC or ST community cannot be filled by other community or any other reserved category candidates.
The vacancies reserved for Scheduled Castes and Scheduled Tribes which are not filled up due to non-availability of candidates belonging to these communities are required to be carried forward to subsequent three recruitment years.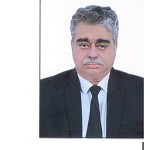 Sudhir Kumar, Advocate
(Expert) 12 September 2023

the person who walked away may have been orphan but as appearing from your description the person is ST (please correct if assumption is wrong) and had forgorne ST slot.

Now you are of the belief that slot of orphan category is vaccant.

You have to take a knowledgeable person and seek inspection of reservation roster (RTII not needed of rthis) In case they decline to share the roaster you can use RTI to seek reservation roaster, details of the vacanies advertised, select list, list of candidates declining to join.
---