Recovery of money lended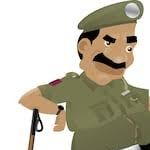 shyam lal
(Querist) 28 February 2023 This query is : Resolved

I did Lend certain amount of money in my brothers house contruction with out takeing any thing in writting as retunable loan credit etc.
Query how do i recover the amount through court.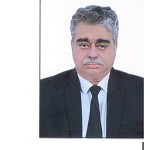 Sudhir Kumar, Advocate
(Expert) 28 February 2023

Money given to friends and relatives is always a charity in the garb of loan which is given in expectation of refund but always taken with intention of non-refund.

Such loan is taken by a person:-

(i) Who lacks business sense and cannot raise funds out of his own business and suddenly wants to be rich.

(ii) who cannot raise bank loan because :-

Either
he himself is not creditworthy

Or
the purpose for which he seeks loan is illegal

or
the purpose for which he seeks loan is not at all commercially viable.

(iii) Who knows he can afford not to refund.
(iv) Who trusts his thick skin
(v) Who intends not to refund
(vi) Who has made fortification against action of refund.

So he has to find someone who can part with his money. So he finds a lender near him (friend or relative)

Such loans are given by the persons :-

(i) Who has surplus money.
(ii) Who displays and boasts of such surplus money.
(iii) Who stupidly believe that there will be a refund.
(iv) Fails to realise as to why he alone (not bank) is being contacted for loan.
(v) Who has extreme trust on the debtor
(vi) who are either stupid or extremely greedy of the unusual (or illegal) rate of interest.


Such loans are always given

(i) Without documentation.
(ii) Without witness
(iii) Without guarantor.
(iv) During cordial relations

Soon after giving such loan :-

(a) Relations are no more remain cordial
(b) Business started by such money (easy money belonging to other) invariably fails.
(c) Such loans always sink and not refunded.
(d) Person seeking such refund suffers at legal process.
(e) Person seeking such refund legally or by persuasion is socially criticised.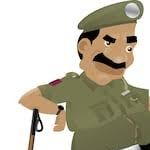 shyam lal
(Querist) 28 February 2023

Sudhir kumar advocate..good moral lesson ..unfortunately your reply is lackiing legal recourse to my query .which i was expecting.



Advocate Bhartesh goyal
(Expert) 28 February 2023

If you have cogent proof of lending money to your brother or sprnt for his house constructions then you may file suit for recovery of money against your brother.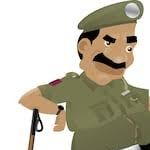 shyam lal
(Querist) 28 February 2023

Advocate Goyal...your reply makes sense.thanks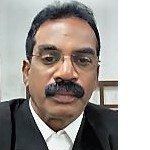 T. Kalaiselvan, Advocate
(Expert) 25 August 2023

Without an evidence for advancing the loan amount it may be difficult to recover the loan legally, however you may firs issue a legal demand notice to which if he admits then it becomes an acknowledgment for the receipt of the loan amount.
After that you can file a money recovery suit by producing this legal demand notice as documentary evidence for the loan given.
---