Provision in civil law of citations

varma
(Querist) 07 November 2011 This query is : Resolved

sir,
I am the repeated query person for ur LCI site.For long comunicating with ur LCI experts and others I got reply from an lawyer(not from LCI site) that he designed suit for my question.i.e filing a suit in court for Title on my property against defendant with paying only nominal court fee without asking for Title declaration which attracts court fee as per market value of property.The lawyer simply said thay he designed suit with nominal court fee with out praying title declaration but he assured that I will get Title on my property in final decree.NOTE:lawyer assured me that desined suit doesnot come under permanent injuction nor Poor person suit & it is per law of citation.
1)my queston is whether any provision in law for such designed suit.if so can u give outlines of designed suit..(Defendant is also arranged by me only as there is no dispute in my title)
2)whether I can believe that lawyer & proceed in court for his proposal as I already said that not praying Title in court,I have to get Title on my property at final decree & I am ready to pay nominal court fee & lawyer fee
Actually i have title on my residential land in way of GIFT registered deed of year 2008 on my name.But link documents for this property is all on white paper writtened in partiton style(i.e my husband,father inlaw,my husband brother) which does not 100% prove as evidence as link documents but there is no dispute till date

ajay sethi
(Expert) 07 November 2011

you propose to file a collusive suit .

what are the reliefs claimed by you in the suit?

what are the prayers?

in a suit you have to claim declaratory reliefs . a suit simplicter for injunction is not maintanable .

if you have a tiled to the property by means of registered gift deed and property has been transferred in your name yo need not file a suit

if there has been a family settlement and a memorandum merely records the settlement it need not be stamped and registered .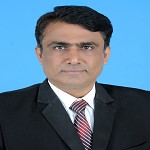 Sankaranarayanan
(Expert) 07 November 2011

agreed with mr sethi's explanation.
---
You need to be the querist or approved LAWyersclub expert to take part in this query .