Property of wife

msnways
(Querist) 05 August 2009 This query is : Resolved

Hi
I have query on my wife's property. My wife had purchased 1 flat with her maiden name. Can i claim my right after divorce on it?

Kiran Kumar
(Expert) 06 August 2009

the flat u r talking abt is her absolute property and u wont ve any interest in that.

u might be having the record of her talks with her new boyfriend.

but u should understand that all that may not go in ur favour....even if u try to use in court the judge may say leave that female if she is not even loyal to u.

my suggestion is if u can part ways amicably then its better, u can make effort for reconcilliation as u love ur wife but if nothing comes out then part ur ways amicably.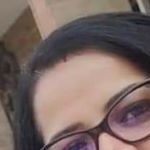 RAKHI BUDHIRAJA ADVOCATE
(Expert) 06 August 2009

I do agree with Mr. Kiran Kumar.

Y V Vishweshwar Rao
(Expert) 06 August 2009

The Opinion of Mr Kiran Kumar is correct and I support it !

Advocate SK Rohilla New Delhi
(Expert) 06 August 2009

Dear msnway,
You have no owneship right over self acquired property of your wife but you can hold the same as trustee on behalf of your wife. I appreciate your feeling that you truely love your wife and ready to excuse her after these happenings and willing to keep her provided.......It is approprite to reconcille and take assistance of mediation cell of State Legal Authority to resolve this issue.

The mails and calls record would definately help you if you deceide to teach a lesson to your partner and her boyfriend for their illicit relationship. At an approprite time, you can proceed against them u/s 498 of Indian Penal Code.








msnways
(Querist) 06 August 2009

In my case, as my wife is not staying with me. What legal actions I can take against her or against her family?

Guest (Expert) 07 August 2009

You have no right in that property.

The best course is instead of teaching any lessons, you find out the way to come out the situation and enjoy your life. You ask her for divorce by mutual consent. If it is acceptable to her, it is better for both of you.

Yes. You can file a petition for "restitution of conjugal rights" against your wife, which means you are seeking the court to direct her to live with you as your wife and discharge the responsibilities of a wife. If she violates the court order (in most of the cases, these orders are violated), then you will come to square one and you can file a divorce petition on the ground that she violated the court order of restitution of conjugal rights.

Remember, if at any point of entire episode, she gets annoyed and wants to revenge, she can file a case under "DV Act" or Section 498-A. Even though, you will not be convicted under Section 498-A, it would be tiresome physically,mentally and financially for you to attend crimial courts.
---
You need to be the querist or approved LAWyersclub expert to take part in this query .