Problem on family law

Querist : Anonymous (Querist) 06 December 2021 This query is : Resolved

Prachi Debnath is a member of the Scheduled Caste, a Hindu by religion and Pulaya by Caste.
She while working as Telephone operator in the Indian Posts and Telegraph Department got
acquainted with an employee, Arnold D'Souza in the same Department who belonged to
Christian religion and they got married on 15-07-2001. Two children, Pankaj D'Souza and
Pranati D'Souza were born in the wedlock on 24-03-2003 and on 08-12-2005 respectively.
Pankaj D'Souza being a child born on an inter-caste marriage between Scheduled Caste and a
non-Scheduled Caste, claiming himself to be a Scheduled Caste wanted a reserved seat in a
Government Engineering College in the State of West Bengal. But the College rejected his
application and refused to give admission to the College. Hence, Pankaj D'Souza being a minor
boy, represented by his mother filed a Writ Petition to the Honourable High Court of Calcutta
under Article 226 of the Constitution of India seeking the Court to issue a Writ of Mandamus
or other appropriate Writ, order or direction to the College authority to keep one seat for
admission to the Engineering Courses, 2020 – 2021 in the Scheduled Caste Quota in the State of West Bengal.. What will be issues raised on Petitioner side( Pankaj D'Souza) and Respondent side ( Govt. Engineering College). . . Plzz help me with the solution .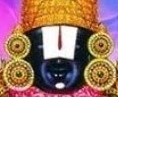 kavksatyanarayana
(Expert) 06 December 2021

Inter-caste marriage or inter-religion marriage? Who is Prachi Debnath? Did he marry her (the employee working as a Telephone operator)? Your query is not clear.

Querist : Anonymous (Querist) 06 December 2021

It is inter caste marriage. Prachi Debnath is a girl who intermittently got into affair with Mr. Arnold and both decided to marry.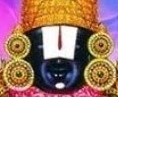 kavksatyanarayana
(Expert) 07 December 2021

A child's caste is decided by his father's caste. The father is Christian, so the child is Christian in my view. SHIRISH PAWAR, 7738990900
(Expert) 07 December 2021

Hello,

Yes, child gets the father's caste by birth. So if his father is sc catagory then he can claim the reserve seat in sc catagory.

Querist : Anonymous (Querist) 07 December 2021

What will be the issues raised for the petitioner as well as the respondents... Plz help with this
---