Posting of both husband and wife at same place in mp govt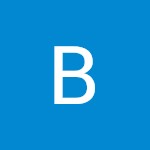 Bhupendra Rohit
(Querist) 11 March 2021 This query is : Resolved

Sir I am working as an Assistant Professor in a Medical College Sagar MP. My wife is working in MP state government as assistant director agriculture in Indore MP. Since 3 years we are living separeately because of job. We have 2 yrs old daughter also. Sir is it possible that I get transferred to Indore so that I can live my family life and take care of my daughter also. Kindly help me sir.

Guest (Expert) 11 March 2021

You have an Valid Ground for seeking the Transfers. In your Transfer the decision of MCI might be involved. Let your Wife seek the Transfer with humble pleading or your self could also take your Best Efforts.

krishna mohan
(Expert) 11 March 2021

You or your husband can verify the possibility of transfer as per order in force. Many Govt. departments provides for such relief. You can check such guidelines or service rules for submission of request for transfer as appropriate.

H.M.Patnaik
(Expert) 11 March 2021

Such occasions arise for working couples.It is only the Employers/Deptt., who can be of assistance to solve your problem.First o all , you have to find out whether there is any vacancy in same cadre under your establishment at Indore , so that you can take up the matter with appropriate quarters. Besides, another possibility is that You can ind a colleague in same cadre working at Indore who is ready for mutual transfer to your place of posting. Similar steps can be taken in case of your wife also.
Wish you luck.

P. Venu
(Expert) 11 March 2021

Yes, you or your wife can request for posting at the same place. However, posting the husband and wife at the same station cannot be claimed as a matter of right.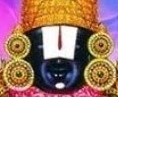 kavksatyanarayana
(Expert) 11 March 2021

There will be issued some guidelines by the State Governments in many States during the General Transfers of employees, and at that time on spouse ground, an employee may submit the application with proof, it shall be considered. If at other time, your wifie may submit a transfer application to the PS of the Department of the State government concerned.
---