Photocopy of the signature required by discount brokers

Querist : Anonymous (Querist) 06 November 2020 This query is : Resolved

Dear Sirs, Greetings!
Please advise me if sending a photo/snapshot of the signature (wet signature not an electronic) to a reputed but 'discount broker' is safe. As you may know, it is a part of their procedure to open an account with them.
Kindly help me out!

Thank you.


P. Venu
(Expert) 06 November 2020

You have not posted the complete facts.

Hemant Agarwal
(Expert) 06 November 2020

You are abusing the resources of this Legal Forum and Misleading & Fooling the experts over here, BY YOUR REPEATED QUERIES ON THE SAME ISSUE. Kindly Avoid.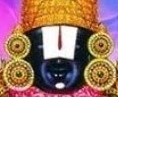 kavksatyanarayana
(Expert) 06 November 2020

Agreed with the experts.

Rajendra K Goyal
(Expert) 07 November 2020

For what purpose they want to use the signatures?

Have they asked snapshot of the signatures as part of procedure for opening the account?

Photo of the signatures can be done from any document which you have signed. However, such submission is not free from risk. Rest depend on you.
---