personal Loan repayment

Querist : Anonymous (Querist) 21 January 2011 This query is : Resolved

Dear experts,

I have taken bank loan from one of the major banks in India and came to Dubai a year back. As I have lost the job due to health issues I was not able to pay the entire emi amount. I'm willing to settle the entire loan may be after 3-4 months period but I would like to know what type of action can be taken by the bankers. I gave cheques to the bankers but to due insufficient balance the chques was bounced. Will the bank file recovery suit on my case for not paying around 6 emi amount?

I have already informed the bankers that I will settle the amount but is there any possibilities to file civil case? Please provide me some suggestions to deal the bank. I dont want to be a defaulter but at the same time i need time to settle the amount.

thanks in advance for your suggestions.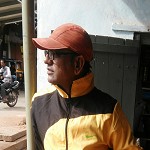 adv. rajeev ( rajoo )
(Expert) 21 January 2011

Bank can initiate criminal proceedings and civil proceedings against you

Kirti Kar Tripathi
(Expert) 21 January 2011

As suggested by Adv. Rajeev, the Bank can initiate criminal proceedings and civil proceedings against you. My advise is get touch with Bank, narrate the facts show your intention to pay the loan and request for time for repayment. But don't give cheques, which may get bounced.

malipeddi jaggarao
(Expert) 21 January 2011

I agree with the expert advice of Mr.Tripathi. Apart from getting in touch with your Bank and present your case, it will have more impact if you can arrange some part payment if not entire overdue amount. This will make the Bank to believe your words. Please note that no bank is interested in unnecessary litigation either civil or criminal. It is interested only in recovery. If you can create confidence in them, they will reschedule your EMI.

Manish Singh
(Expert) 21 January 2011

the bank can only initiate civil proceedings against you but not criminal.
Also, take down in writing, if possible then in terms of settlement that within the said period of time you will clear the debt, from the bank about the period of settlement.


Querist : Anonymous (Querist) 21 January 2011

Dear Experts,
Thanks for sharing your views. As Mr.Manish said the bank can take civil proceedings but not the criminal one. I had chance to read HC guideline to take actions against loan defaulters in India which advice the bankers to take civil actions. Please correct me if I'm wrong.

As I don't have any intention to default, I will discuss the issue with the bankers as soon as possible. In the mean time if the bankers take any civil/criminal actions against me, I hope that it wont affect my stay in Dubai.

I came to know that some recovery agents already inquired about my presence. Is it advisible to go with recovery agents? I have planned to approach the bankers directly.

thanks for your views.

Uma parameswaran
(Expert) 21 January 2011

What are the security documents you provided to the Bank ? If bounced cheques are in the Bank's position ,then it is enough for them to take criminal action against you.Try to make sure whether warrant is not pending against you or not.Better avoid to give present address.

Manish Singh
(Expert) 22 August 2011

I again state that in this matter the bank can not initiate criminal proceeding and would advise all learned brothers to state your opinion only when you are well read otherwise don't do it just for the sake of getting points or smething.

Also, Ms Uma, the bank can not take action on the name of bounce of cheque which were deposited as security.
---
You need to be the querist or approved LAWyersclub expert to take part in this query .