Partnership firm

CB JayaKumar
(Querist) 08 January 2022 This query is : Resolved

Dear Sir,

The partnership firm at will (6 partners) is registered in Register of Firms, Tamil Nadu in 2012 but was not renewed till date - almost 9 years. We have paid income tax based on partnership PAN till date. One of the partners created problem, disagreed to cooperate and the company was dissolved on Apr 30 2021. A notice was sent to dissented partner about dissolution on May 5.

My question is can the dissented partner appeal to court.

FYI, The company was not renewed and 5 partners agreed and dissolved without the dissented partner's signature. We cannot cancel company registration from TNREGNET because of non -renewal of partnership firm.

Please suggest any ideas.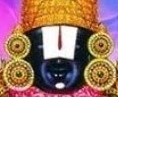 kavksatyanarayana
(Expert) 08 January 2022

The question of renewal in a partnership firm does not arise. Any changes i.e. address of the Firm, ratios, change of Partners if taken place, then only you have to file an amendment deed with the Forms prescribed for. And out of 6 partners, five partners agreed to dissolve it is ok, but you have to enclose the notice issued to the dissented partner to the Form-V along with the dissolution of partnership deed before the Registrar of Firms.

Dr J C Vashista
(Expert) 09 January 2022

Well analysed and advised by expert Mr. Kavksatyanaryana, I agree.
Did you inform (in writing) to the dissenting partner and publish dissolution programme before proceeding ?

CB JayaKumar
(Querist) 09 January 2022

Thank you very much for all your replies. The register of firms asked me to renew the firm from 2012 to till date and only then we are allowed to cancel the registration.

FYI, the renewal Form says FORM II-A FORM OF DECLARATION (See rule 3-A) and requires 6 partners signatures are mandatory. How can i get dissenting partner's signature to renew the firm and then cancel it.

Will i face court proceedings if i do not cancel the firm registration in future if the dissenting partner goes to court?

FYI, the dissenting partner has obtained loan of rs 50,000 from the firm and never repaid.
Now i took in charge of the company as sole proprietorship by drafting affidavit showing taking as sole proprietorship and no objection from other 5 partners.



Note: i sent reply notice saying the firm is dissolved when the dissenting partner issued notice not to dissolve firm.

Is the dissolution deed valid with 5 partners signature?

Please advise.



G. ARAVINTHAN
(Expert) 10 January 2022

In case of retirement of 5 partners, Section 32 of Indian Partneship Act will come in to play which enables the retireing partners to give notice in writing to all other partners intention to retire
---