Partition problem

Kavitha Mano
(Querist) 30 December 2021 This query is : Resolved

Hi I'm kavitha from coimbatore.i got love married... So my father and my younger brother who are not giving partition in the grandfather property.The main reason is my husband is dalit.4years of my life is going well .Now they are came and disturbing asking for the signature for (they are asking to write like i don't need property yet not gave a signature) I had a problem with grandfather property 65 cent and my father has sold 55 cent and the remaining 10cent they are changed to my brother name ... And 55cent sold amount 8500000/-...In this amount my brother and father bought a new house(3500000) with my brother name... And also my father having 2 house... He(father) is written the documents like my assets are going to my son only after me.... So i didn't get anything ... 2 years before my father said I'll give you equally for both of you but now they are cheating... So please🙏 give some solution is there any possibility to get property...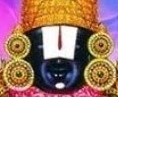 kavksatyanarayana
(Expert) 30 December 2021

For ancestral property, you can file a partition suit in a court of law. For father's self acquired property, that is his will to give it to anyone even to outsiders also. You cannot ask for his self acquired property.

Dr J C Vashista
(Expert) 31 December 2021

File a suit for partition, possession, rendition of accounts, cancellation of sale deed and mesne profits through a local prudent lawyer. SHIRISH PAWAR, 7738990900
(Expert) 31 December 2021

Hello,

You can file partition and possession suit for ancestral property. For self acquired property, if you are on talking terms with father then try to convince him and yoir brother for your share.

krishna mohan
(Expert) 04 January 2022

Whether it is ancestral property or not to be verified with title documents and opinion given by local lawyer. If self earned property i.e. from grand father earning your father inherited and title owner he can dispose off as he likes. Better talk to your parents and arrive at a settlement if it is not a ancestral property.
---