Partition deed or release deed

Querist : Anonymous (Querist) 05 March 2018 This query is : Resolved

My father had made a will(unregistered) saying that I (his son) would get his property provided I pay my sister 25lacs. Now I enquired a lawyer who said since I have to pay my sister(from my own funds) I will have to get a Partition deed done. Then I further spoke to another lawyer, he was of the view that just pay the amount to your sister and get a NOC from her and then get a Release Deed done for property transfer as in Bangalore probate is not mandatory for hindus.

I'm really confused, whom should I go to? Please help...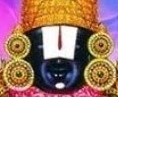 kavksatyanarayana
(Expert) 05 March 2018

If the un-registered "Will" executed by your late father is a last one, then it will come into force. Your father clearly stated regarding the payment of 25 lacs to your sister. so you have to give her 25 lacs to your sister and get a relinquishment/release deed from her in your favour. consult a local lawyer who has well knowledged in civil matter and drafting the release/relinquishment deeds.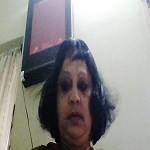 Ms.Usha Kapoor
(Expert) 06 March 2018

As per your latefather's last will please pay Rs.25lacs to your sister and get relinquishment or release deed done in your favour from her.You'd get a perfect title to the property.

R.Ramachandran
(Expert) 06 March 2018

There is no requirement for any Relinquishment or Release Deed from your sister. It is enough if your sister gives a receipt to you saying that In terms of the Unregistered Will dated ...... left behind by my deceased father late shri ......, I have received Rs. 25 lakhs (twenty five lakhs only) from my brother Shri........... by way of Cheque No. ...... dated ...... drawn on ............bank. Therefore, I have no objection that in terms of the WILL, for the transfer of the property left behind by my late father in favour of my brother Shri ...............

Guest (Expert) 06 March 2018

Unless the Release Deed is executed there will be nothing to confirm your Absolute Ownership in the EC. If you are worried about the Cost the Settlement Deed would be Less Expensive. Discuss with Concerned Registrar Office and seek the help of Document Writers. If you get satisfied with the cash receipt no doubt you could be in Soup in the long run. Follow the Advise of your Advocate.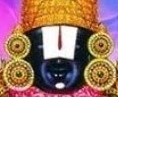 kavksatyanarayana
(Expert) 06 March 2018

I am of opinion that if you take receipt from your sister, then it will not be reflected in EC when required. At present there may be no problem but in future cannot say. so better for relinquishment/release deed.

Kumar Doab
(Expert) 06 March 2018

You have done well by inquiring and knowing that IT is not mandatory to probate the WILL at Bangalore..
Who wishes to keep the original WILL?

The authority under whose jurisdiction property falls has a set procedure for such matters if the WILL has surfaced; Testate Succession…….and the prescribed forms, procedure, process is available in O/o Authority and even on website. Certified copies of the WILL, death certificate, legal heir certificate/affidavit (per local procedure/precedence) are basic requirements. The authority may ask for NOC from legal heirs (other than beneficiary) and/or to release newspaper advt and/or may write to legal heirs to submit their objections if any within set time.
It is felt that relinquishment/release deed/settlement deed with boundaries may be submitted simultaneously to the O/o Authority…and obtain the certified copies of update mutation records and all link docs ..
Your own counsel may help you to draw an agreement to this effect…
You may approach a very able senior LOCAL counsel of unshakable repute and integrity specializing in testamentary/civil matters having successful track record…and worth his/her salt…


Kumar Doab
(Expert) 06 March 2018

Pls post with your ID and you can get many replies………Your ID does not mean your name or phone number or email Id and don't post these…
Post your full query in one new thread with your ID…….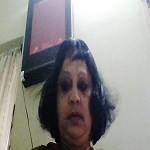 Ms.Usha Kapoor
(Expert) 12 July 2018

I agree with Kavksatyanarayana and Kumar Doab.
---
You need to be the querist or approved LAWyersclub expert to take part in this query .