Partition by Arbitration

kaushikphm
(Querist) 16 December 2008 This query is : Resolved

Dear Sir,

My sister and myself owns a property
in chennai. There is some misunderstanding
among us during the partition.
Could you please advice us whether we can
partition by Lokadalat/Arbitration/Mediation without
filing partition suit in the court.


Tribhuwan Pandey
(Expert) 16 December 2008

Why not it's your understanding.
If both you agree enter into an agreement and define your shares and get it registered.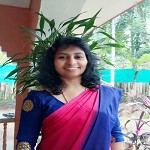 Adv.Shine Thomas
(Expert) 16 December 2008

Yes,you can.

Srinivas.B.S.S.T
(Expert) 17 December 2008

it depends upon your consensus. If both of you agree to resolve the issue amicably then you can solve the same by before the lok adalat but the problem arises if either party is not intending to compromise.

J K Agrawal
(Expert) 17 December 2008

1 If you have a particular issue of law or fact between you and want to get it resolved and on solution of that issue your other terms depends. you are to do this

Reduce the issue in an agreement and file it into the court under order 36 rule 3 of the Code of Civil Procedure

The court will dispose the issue only. Payment of Court fee is applicable.

2 If compromise is possible between you, file an application before Lok Adalat under Legal Services Authority act no court fee required.

3 You enter in an agreement of arbitration appoint an arbitrator of your choice, hand over your case to him and get an award from him. This award is as good as a decree of court. Please consult Arbitration and Conciliation Act 1996.


mahendra rai jain
(Expert) 18 December 2008

dear mr. kaushik,
please try to remove misunderstanding and if your sister want to got little more on property.. give her .. akhir sister hi to hai.. this is not legal advise ... remove the misunderstanding is must

Hiralal Das
(Expert) 05 April 2009

Thanks all of you.
---
You need to be the querist or approved LAWyersclub expert to take part in this query .