Notice period

rahul p
(Querist) 16 August 2021 This query is : Resolved

Hi,

Currently, I am working in an IT firm, Bangalore. I got a new offer from another company and I put my resignation 4 days back. My notice period is 90 days with a clause of "Enforcement the option of notice period upon management". Still, now I am not getting any acceptance email from the HR department. Other than this clause nothing is mentioned in the offer letter.

Date of submission: 13-Aug

1. Can my current employer make extend or delay my notice period from my date of submission?. (If extends It impact on my next organization for joining)
2. Is the notice period calculates from the date of submission or the date of acceptance by HR?

Can you please help me with this?

Dr J C Vashista
(Expert) 17 August 2021

It (90 days notice period) starts from the date of submission of resignation.

Advocate Bhartesh goyal
(Expert) 17 August 2021

( 1 ) yes, your employer may accept or not accept your resignation due to any reason,it depends on them.
( 2 ) Notice period starts from the date of it's submission.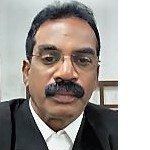 T. Kalaiselvan, Advocate
(Expert) 04 September 2021

You should not be worried about whether your employer is accepting the resignation and the notice period thereon or not.
If you have decided to put down your papers and have complied the procedures properly by tendering yor resignation and have evidence for the same, you can quit the office after the expiration of the requisite notice period being served or being compensated in terms of your basic salary for the unserved notice period.
The notice period will begin from the date of your intimation to the office about your intention to quit the job.

rahul p
(Querist) 06 September 2021

Thanks all for your valuable inputs

G. ARAVINTHAN
(Expert) 05 January 2022

Your employer is put on notice as to your resignation.
You can relieve as per the terms of contract/employment.
After 90 days, no one can prevent you from leaving
---