Non submission of letter-of-intimation

Nishit Kantha
(Querist) 11 February 2022 This query is : Resolved

My niece aged 27 yrs purchased a flat in Dec 2020, by securing loan from a private bank, of which she is also an employee. Every legal formality was fulfilled, except the Letter-of-intimation; partially it was unawareness that she too needs to submit, as she thought it was applicable only to Govt. employees, and if she was supposed to submit, she thought the financing bank would facilitate as all other legal documentation were carried out while granting the loan and partially because pandemic broke out soon thereafter and she was working from home, so she didn't clarify.

Now someone said she will have to pay the stamp duty once again and generate new challan etc, only then she can submit. My question to Honourable experts here:
1. Is this Rule (of mandatory submission of Letter-of-Intimation) on purchase of flat applicable to Private Sector employees as well?
2. If yes, since all payments including Govt. Duties, are done, can she not fulfil this requirement now, at best with some penalty but not needing to pay the entire Stamp Duty once again? what is the best redressal that can be sought for this oversight?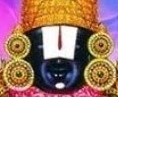 kavksatyanarayana

(Expert) 11 February 2022

Yes. She shall intimate the fact of registration of document with a copy of the same. She can only explain the reasons for not intimating the fact. 2. Not necessary.

Dr J C Vashista
(Expert) 13 February 2022

I agree with expert advise of Mr. Kavksatyanarayana, she should submit a copy of sale/ purchase documents to employer.
Stamp duty is to be paid at the time of registration of sale documents only.

P. Venu
(Expert) 13 February 2022


It appears that you are speculating in a vacuum.

Where she is employed? Does the terms of employment/appoint mandate such intimation as to acquisition of property?
---